June 27-28, 2023
Oklahoma State Capitol
Oklahoma Farm Bureau's Capitol Camp will bring together high school juniors and seniors from FFA and 4-H to learn about the Oklahoma legislative process and how a bill becomes a law.
Students will have the opportunity to write and discuss a piece of legislation about an issue important to them.
Cost: $50 per student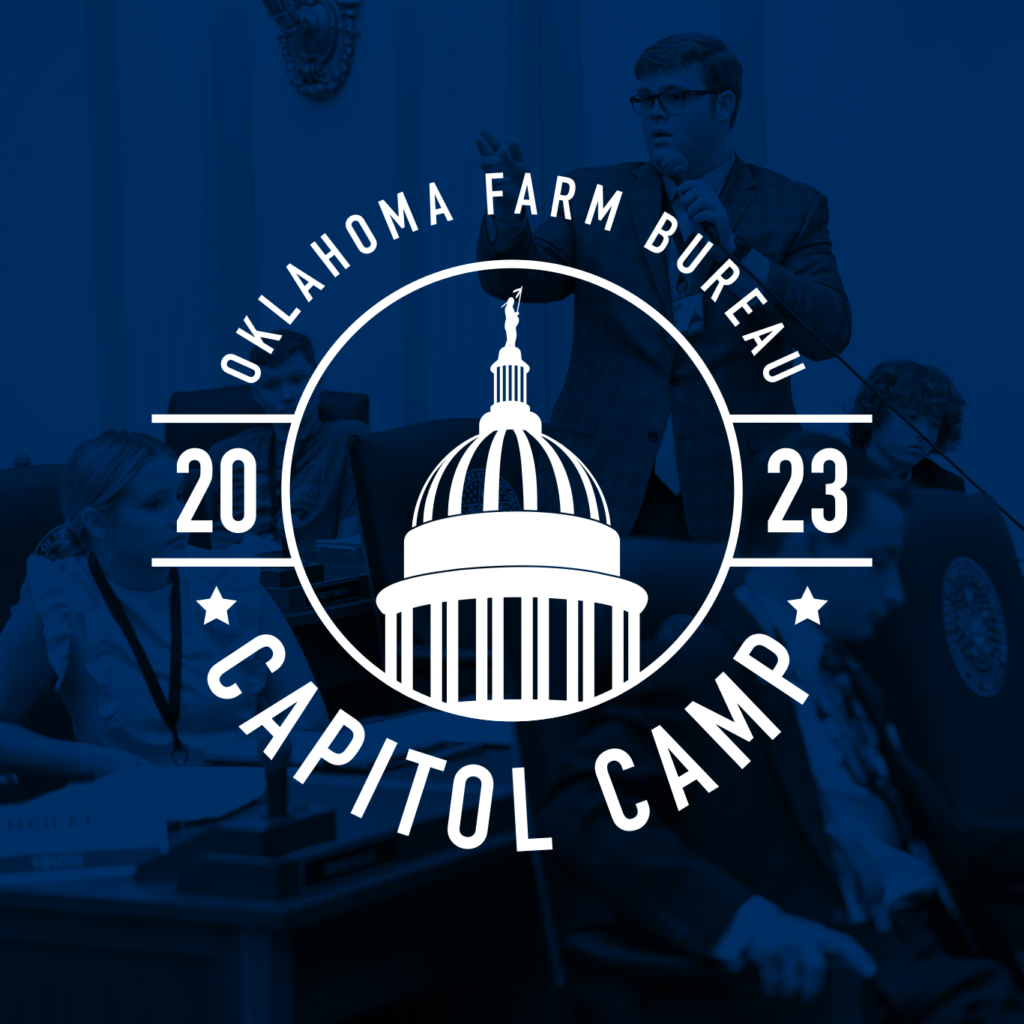 ---
2023 Capitol Camp Application
Due May 6, 2023
Students interested in attending the 2023 Capitol Camp should fill out the following application to be considered for the event.
This application does not guarantee a spot to attend.
Applications will be reviewed and students will be notified of their selection status and further instructions within two weeks after the application deadline.
Thank you for your interest in Oklahoma Farm Bureau's 2023 Capitol Camp. The application window has closed.