---
About Cultivate Oklahoma
Oklahoma agriculture is no stranger to challenges. And farmers and ranchers – just like Oklahoma's innovators – understand that each challenge also presents a unique opportunity.
The Oklahoma Grassroots Rural & Ag Business Accelerators program is proud to partner with AgLaunch – working with Ag Ventures Alliance, a farmer cooperative that invests in ag tech startups – to provide the Cultivate Oklahoma pre-accelerator pipeline. Cultivate Oklahoma brings innovations and technologies to life that aim to help farmers and ranchers raise food, fuel and fiber for a growing world by developing and utilizing a network of farmers to guide the innovation process.
The Cultivate Oklahoma pipeline champions innovations that help make our nation's family farmers and ranchers more productive, more efficient and more resilient, focusing on innovations addressing agricultural inputs, technology, water, regenerative agriculture, processing, distribution, manufacturing, and consumers and management.
Cultivate Oklahoma ignites a network of innovative farmers to incubate and scale next-generation technologies in agriculture to bring the next generation of Oklahoma ingenuity to life.
Each Cultivate Oklahoma cohort will attend a comprehensive multi-day bootcamp with a robust curriculum provided by AgLaunch, our partner in agricultural innovation that has deep experience in bringing new technologies from concept to farm to marketplace. The bootcamp curriculum covers business basics – with help from our partners at Oklahoma Career Tech, Oklahoma Small Business Development Centers – product mentorship – with help from Oklahoma State University's Food and Agricultural Products Center and the Noble Research Institute – and a guide to applying for the AgLaunch365 accelerator.
After the initial bootcamp, additional programming will continue to guide cohort members as they develop their ideas, technologies and ventures.
Cultivate Oklahoma is one of four regional sister-programs across the United States that prepares innovators to apply for the AgLaunch365 agricultural business accelerator, which includes investment, business support and field trials.
Cultivate Oklahoma cohort members will graduate the track ready to apply for the AgLaunch365 accelerator, a national accelerator that is nationally competitive with a portfolio of 22 companies that have successfully graduated from the accelerator. AgLaunch365 features a farmer-first open innovation model, and offers innovators six weeks of agricultural-specific business development curriculum with ongoing business coaching for two years, along with on-farm trials where innovators benefit from the input of farmers and ranchers with generations of hands-in-the-soil experience.
Meet our national program partner
AgLaunch is a non-profit organization building a national network of diverse farmers to envision, enable and accelerate the farms of the future through incubating new startups, pioneering new methodologies, and commercializing value-added projects.
AgLaunch Farmers, LLC, is a national business network of progressive, innovative farmers who support the commercialization of new technologies and value-added opportunities in three stages: proof-of-concept, beta demonstration, and peer-to-peer scale.
AgLaunch Farmers is a joint initiative with Ag Ventures Alliance that creates opportunities for farmers to share the rewards of innovation through an investment of time while providing resources and feedback to innovators.
AgLaunch Farmers boasts a pool of 42 farmer members active in 10 states – and growing.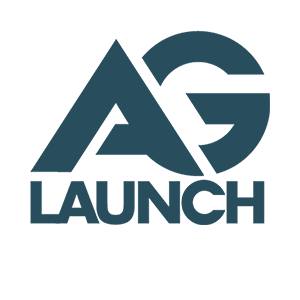 ---
Equity investment opportunities
Cultivate Oklahoma graduates have the opportunity to be selected by a panel of Oklahoma farmers and their peers in the farmer network to participate in the AgLaunch365 accelerator and potentially receive pre-seed-stage equity investment.
Innovators who are selected to participate in AgLaunch365 and successfully graduate the program pitch their market-ready concepts to a committee of investment partners who evaluate the pitches and could offer equity investment in ventures that both meet the program's mission and have marketplace viability.
No matter if a pitch is aimed at a new on-farm technology or a unique venture in rural Oklahoma, our state's innovators have a chance to receive capital investment through our network of investment partners.
---
Take the next step
---
---
For agriculture producers
If you are a farmer or rancher who is interested in helping Oklahoma innovators by becoming part of our farmer network, please complete the following form. As opportunities allow us to connect Cultivate Oklahoma cohort members with agricultural producers, we may reach out to discuss how you can help spur homegrown Oklahoma innovation.
---
Program partners