---
---
Who we are
The Oklahoma Grassroots Rural & Ag Business Accelerators program is a collaborative rural development initiative from Oklahoma Farm Bureau along with national and state-level partners that develops Oklahoma-based innovators creating ideas, technologies and products creating economic opportunities in rural Oklahoma.
What we do
Innovation tracks
The program has two tracks to help spur agricultural innovation and rural innovation development for companies and ventures based in communities with a population of 50,000 or less.
The Cultivate Oklahoma pipeline, powered by our national partner AgLaunch – working with Ag Ventures Alliance, a farmer cooperative that invests in ag tech startups – focuses on innovations and technologies that have an on-farm or production agriculture application to diversify opportunities for farmers with a farmer-focused and farmer-led development program. The Cultivate Oklahoma track prepares businesses to apply for the AgLaunch365 national accelerator program, which offers assistance with on-farm innovation testing and more.
The Activate Oklahoma pipeline connects innovative rural Oklahoma businesses with numerous resources and assistance with curriculum provided by Oklahoma Small Business Development Centers. The Activate Oklahoma track is designed for any rural-based business with an innovation or product that will bring economic opportunities to Oklahoma's rural communities.
Oklahoma-based innovators and businesses can apply to participate in either track, and successful applicants will become part of the pipeline cohort that best suits their innovation. Each track includes a multi-day hybrid development session for cohort members, followed by additional programming.
Equity investment
When innovators complete the Activate Oklahoma pipeline, they qualify for an opportunity to pitch their innovation, technology or venture to a collaborative investment committee representing Oklahoma Farm Bureau and Cortado Ventures for a chance to receive equity investment in their enterprise, resulting in official graduation from the program.
Ventures that complete Cultivate Oklahoma have the opportunity to be selected by a panel of Oklahoma farmers and their peers in the farmer network to participate in the AgLaunch365 accelerator and potentially receive pre-seed stage equity investment. Innovators who are selected to participate in AgLaunch365 and successfully graduate the program pitch their market-ready concepts to a committee of investment partners who evaluate the pitches and could offer equity investment in ventures that both meet the program's mission and have marketplace viability.
Together with our program and investment partners, the Oklahoma Grassroots Rural & Ag Business Accelerators program is giving Oklahoma's best and brightest the boost they need to change our world – starting right here in rural Oklahoma.
---
---
Our Pipelines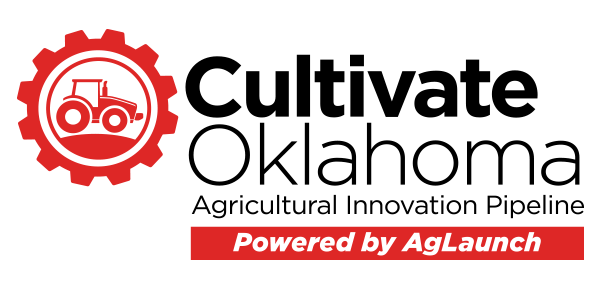 Cultivate Oklahoma
Accelerating ideas that grow
Cultivate Oklahoma, a pre-accelerator, provides an agriculture-focused curriculum powered by our partners AgLaunch to bring innovations that have on-farm applications to reality through a farmer innovation model.
From cultivating transformative ideas and technologies through collaboration with a national network of farmers to preparing innovators for the national AgLaunch365 accelerator, Cultivate Oklahoma brings the next generation of agricultural innovation to life.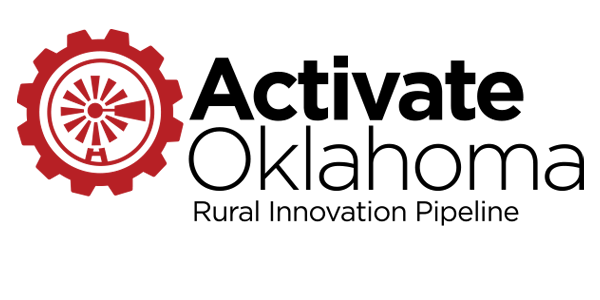 Activate Oklahoma
Accelerating hometown innovation
Activate Oklahoma connects rural entrepreneurs and innovators with resources from Oklahoma's world-class business development community to build an even brighter future for rural Oklahoma.
With roots in rural Oklahoma and a mission to help innovators reach new heights, Activate Oklahoma helps local, hometown visionaries bring their ideas to life all across our state.
---
Our Partners
---
---
Applying for the program
Who should apply
The Oklahoma Grassroots Rural & Ag Business Accelerators program accepts businesses with operations, investment or impact in Oklahoma. Businesses and innovators should be based in a community with a population of 50,000 or less to qualify for either track.
The Cultivate Oklahoma pipeline, powered by AgLaunch, helps bring agricultural innovation to life. Innovations and technologies in this pipeline have an on-farm or production agriculture implementation that enhances agriculture.
The Activate Oklahoma pipeline works with businesses and entrepreneurs that have an innovation or technology with a business location or focus in rural Oklahoma.
Program cost
There is no cost for successful applicants to participate in either the Cultivate Oklahoma or Activate Oklahoma pipelines. Travel, lodging and other costs must be paid by participants for their involvement, and any product or innovation development costs resulting from participation in either track is the responsibility of program participants.
Time commitment
Successful applicants are required to attend the hybrid cohort training for their specific track. Some trainings will be held in Oklahoma City with in-person attendance, while other trainings will be live-streamed to CareerTech locations for cohort members' remote participation.
The 2023 Cultivate Oklahoma cohort will meet June 27-30. The 2023 Activate Oklahoma cohort will meet June 19-22.
Additional programming will be provided after the initial cohort meetings. Cultivate Oklahoma programming will conclude by Labor Day. Activate Oklahoma programming is scheduled to conclude in November, subject to change depending on program needs.
Please note: Dates and programming details are subject to change based on program changes and cohort needs. Selected participants will be notified of any changes as they arise.
How to apply
Applications for our 2023 program year are now closed. Please check back later for our 2024 program application dates.
If you would like to be contacted by email when the next round of Oklahoma Grassroots Rural & Ag Business Accelerator applications are available, please complete the form below, and we will email interested innovators when the next application process begins:
Yes! Please contact me when the next round of applications is open.
---
Interested innovators and businesses can apply online using the form on the Oklahoma Farm Bureau website.
Applications for the 2023 program year cohorts were open from April 21 through May 19.
Program participants will be notified no later than June 9.
Contact OKFB's rural economic development coordinator
Questions about the Oklahoma Grassroots Rural & Ag Business Accelerators program? Use the form below to contact Amarie Bartel, Oklahoma Farm Bureau's rural economic development coordinator