How our policy is developed
Oklahoma Farm Bureau is a grassroots organization and has been from day one. From the first meeting in 1942 to today, our members have always guided the vision and direction of the organization.
Each year, voting OKFB members in all 77 counties gather to write resolutions that address problems facing farmers, ranchers and rural Oklahomans. A committee of Farm Bureau members from across the state meets in October to review and condense the resolutions. The proposed resolutions then are presented for approval by the full delegate body at OKFB's annual meeting in November.
The resolutions passed by the full delegate body are placed into the OKFB policy book, which guides the organization's priorities for the next year.
OKFB members also have the power to make a difference in national agriculture and rural policy by submitting resolutions to the American Farm Bureau Federation to be considered at the AFBF annual meeting.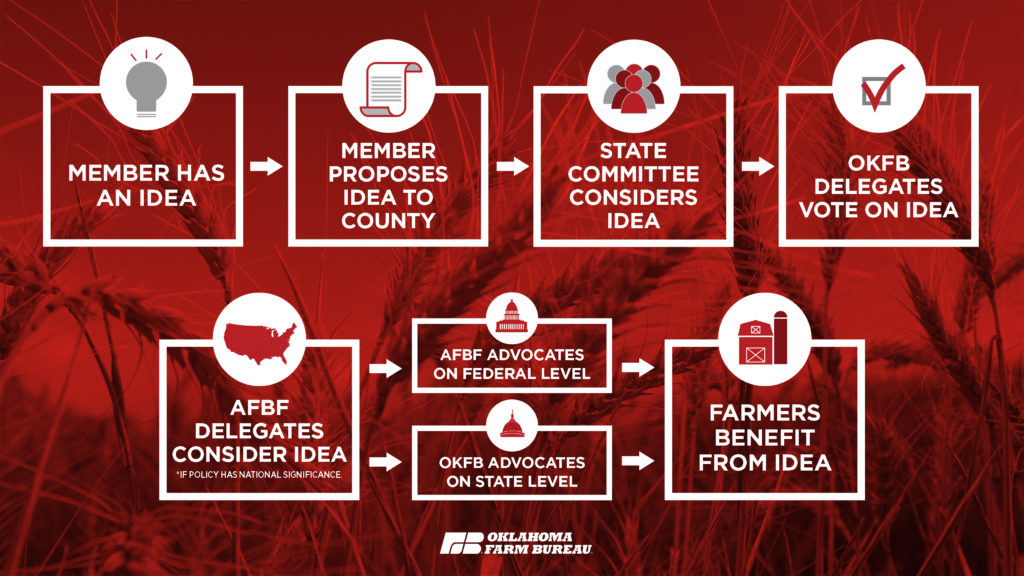 ---