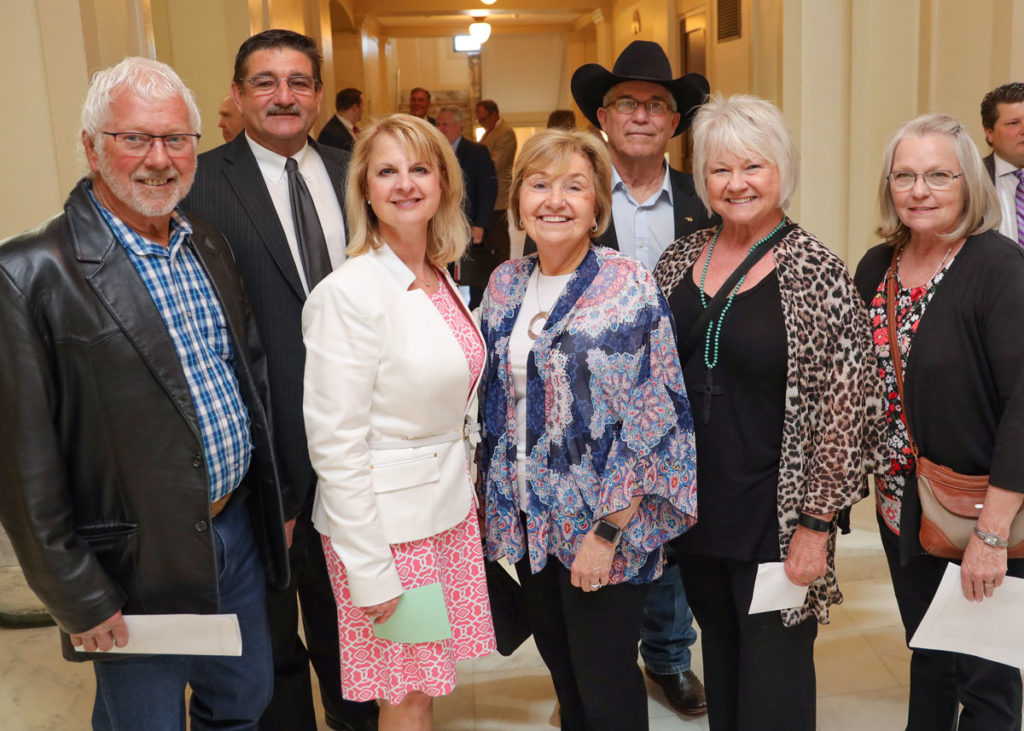 Visit the state Capitol
Each year as the Oklahoma Legislature meets from February through May, county Farm Bureau groups travel to Oklahoma City to visit their state legislators at the state Capitol. Members are briefed on OKFB's priority issues before meeting with their state senator and state representative at the Capitol. If you are a Farm Bureau member and are interested in scheduling a Capitol visit, please contact the OKFB Public Policy Division at (405) 523-2300.
---
Find your legislator
As an Oklahoma Farm Bureau member interested in bettering the policies that affect agriculture and rural Oklahoma, a personal relationship with your elected officials is crucial. Find those who represent you on the state and federal levels by entering your information in the form below.
Please note: The find your legislator form is provided by a third-party vendor and will be used only to connect you to your legislator. Oklahoma Farm Bureau is not responsible for the content of the tool. Please read the tool's privacy policy (linked within the tool frame) for privacy information.