Have peace of mind while traveling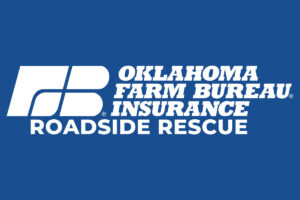 Effective December 1st, 2020, Roadside Rescue will provide free 24/7 roadside service for all OKFB members—offering you and your family peace of mind so you can travel with confidence. From towing to tire changes, if you're a current OKFB member, you're automatically supported nationwide by OKFB Insurance Roadside Rescue for up to three covered service calls per year.
Starting December 1st, just call the emergency line at 833-957-OKFB (6532) if you're stranded on the road and our nationwide service network will send someone your way as soon as possible. With your OKFB membership*, your immediate family in your household has access to OKFB Insurance Roadside Rescue, so each one of you can have peace of mind with just one membership.
Services Covered up to $75 per occurrence:
Emergency fuel and fluids service (3 gal.)
 Battery jump start service
Unlock service
Flat tire assistance
Towing disabled auto
Learn more at okfbinsurance.com/roadsiderescue.
*Terms and conditions apply. See website for details. OKFB Insurance does offer additional Roadside Assistance on our auto insurance policies for an additional price. If you are interested in additional coverage or have questions about your current paid Roadside Assistance policy, please reach out to your local agent.