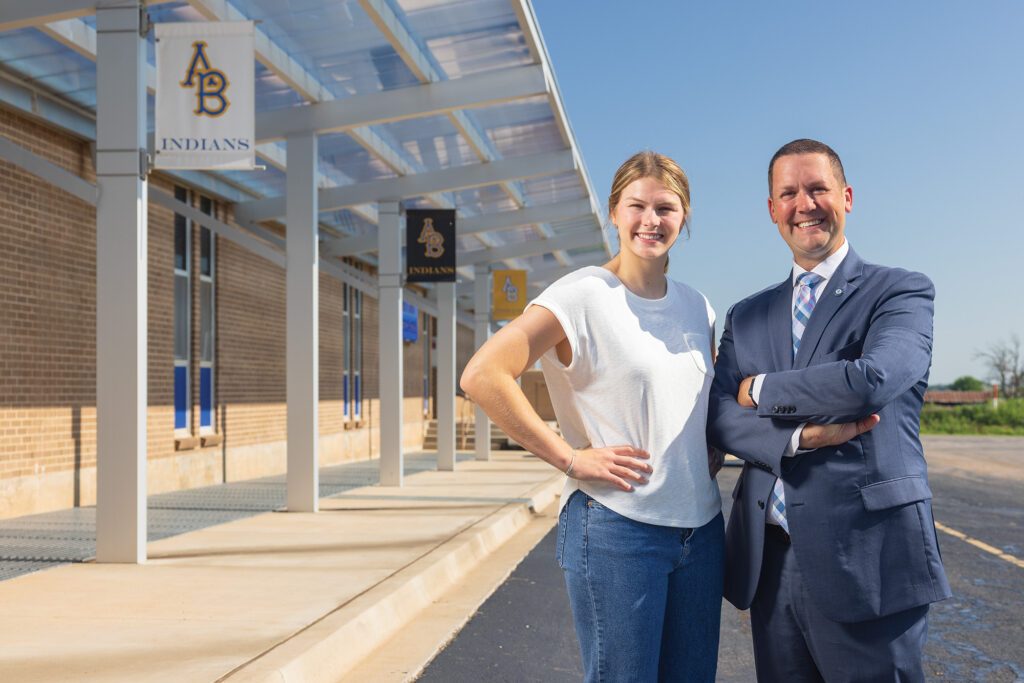 Arapaho-Butler student Katie Edelen writes mock legislation at Oklahoma Farm Bureau Capitol Camp to make Oklahoma a safer state for all citizens.
From the summer 2023 issue of Oklahoma Country magazine
By Krista Carroll • Photo by Dustin Mielke
---
When Arapaho-Butler high school student Katie Edelen signed up to attend the 2022 Oklahoma Farm Bureau Capitol Camp, she was not sure what to expect from the two-day event. Ten months after she and more than 60 fellow students crafted and proposed mock legislation at the camp, a bill inspired by Edelen's Capitol Camp legislation was signed into law in the state of Oklahoma.
The bill Edelen authored at Capitol Camp aimed to create a system that would notify residents who live within a 40-mile radius of a prison in the event an inmate escapes. This "orange alert" bill was carried during the 2023 Oklahoma legislative session by Rep. Anthony Moore from Clinton.
The inspiration behind this bill came from a traumatic experience Katie's aunt faced when two escaped convicts broke into her home and kidnapped her. Although the inspiration came from a difficult time — which Edelen's aunt survived — the passage of this bill will serve as a benefit to all Oklahomans and their safety, Moore said.
"My mom and I were talking, and she helped me come up with the idea and about the alert," Edelen said. "The inspiration was my aunt Jamie's story and how she was kidnapped because inmates escaped, and she didn't know about it. I wrote it because of her."
Moore, who carried the bill this session, said it is important to propose legislation that positively influences at least one Oklahoman, and even more importantly, to advocate for ideas that come directly from constituents.
"Any time you have ideas from constituents, they're really important because you know that's coming from someone who is in the thick of something," Moore said "People don't call and ask for changes or new legislation about something they do not care about. You know they are passionate about it."
Edelen's grandmother was the first to reach out to Moore about the bill her granddaughter created at Capitol Camp. Upon reading the legislation, Moore knew he needed to carry the bill during the 2023 session.
"Knowing who created the bill was even more important to me because I have a relationship with them," Moore said. "When I read the bill, I thought it was a great idea and was like 'why isn't this law already?'"