---
The western Oklahoma panhandle is a vast and wide-open example of farms, grasslands and mesas. For the Hutchison family of Cimarron County, it is much more – it is their community.
Stuart and Jamie Hutchison along with their three sons – Kyle, Kole and Kameron – grow wheat, milo and sorghum, raise cow/calf pairs and produce vegetables near the small community of Wheeless.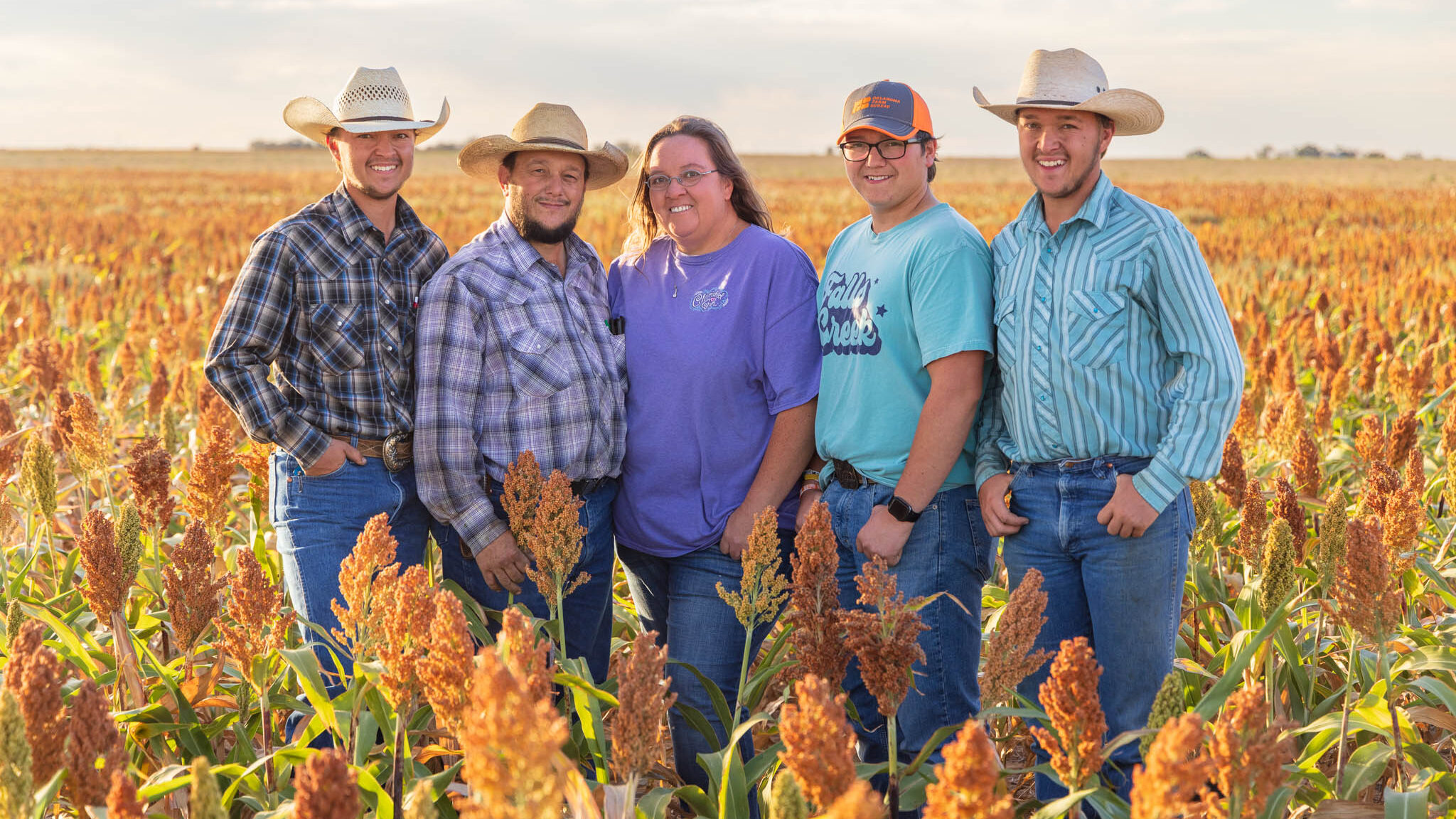 "I think this area is special because of the community," Jamie said. "Everyone wants to help everybody."
The family found a way to contribute even more to the community with rows and rows of vegetables in their one-acre vegetable garden.
"It is an acre garden, and we raise a variety of different vegetables," Stuart said. "We pick them every day, and it normally takes us two to three hours."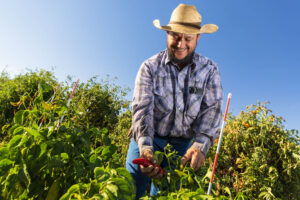 From tomatoes to bell peppers and from pumpkins to okra and more, the garden can yield enough vegetables not only for the Hutchison family, but also for the customers who visit the Boise City Farmer's Market.
"I really like to raise plants," Stuart said. "I like to do it for the community. I like to see the people getting excited to see the produce."
The garden has allowed Stuart and Jamie to connect with people not only in their community, but also people from Colorado, New Mexico and Texas who travel to Boise City to purchase the family's produce.
"They kind of depend on us (for the produce)," Jamie said. "Some of them have chosen not to raise a garden themselves because they know we have one. It is kind of a nice feeling to have so many people depend on us to bring it to town."
In addition to the hard work of growing the garden, Stuart and Jamie take pride in the cattle they raise.
"Our goal is to raise a quality beef product to take to town that someone is proud to buy," Stuart said.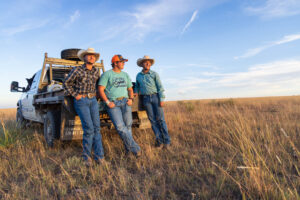 The Hutchisons work together to care for their animals, plant and harvest crops and tend to the growing garden. Even though Kyle, Kole and Kameron are busy with school and jobs, they are still heavily involved in the day-to-day tasks.
The tight-knit community of Cimarron County requires everyone to be involved in some way. Stuart and Jamie not only provide food for their neighbors, but they are also involved in serving on the school board and as county commissioner elect among a host of other things.
"Everyone likes to help each other out here, and that's just something we want to be a part of," Stuart said.
---