One Foot in Front of the Other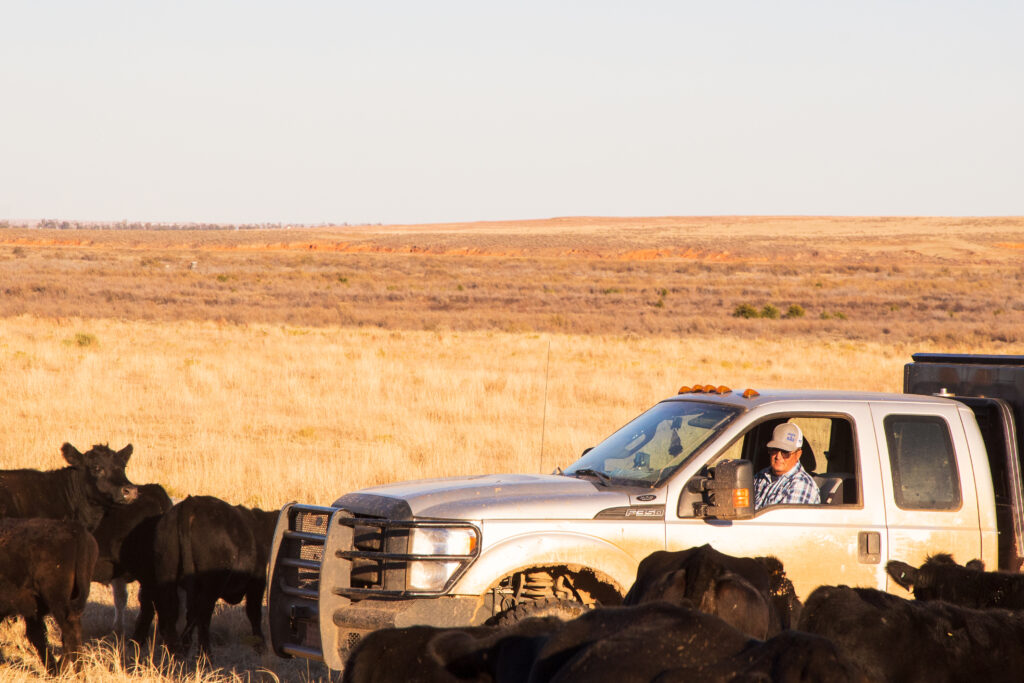 Piled into three trucks on Bernie and Dixie Smith's ranch, located just a few miles south of Englewood, Kansas, the early fall air is filled with laughter from three generations of the Smith family as we drive up and down the gently rolling ravines.
Like many in Beaver County, the Smith's faced devastating losses in the 2017 Starbuck fire through the loss of cattle, fence and feed. In the midst of their loss, Bernie, along with their two sons, were trying to save neighbors' homes as members of the Englewood, Kansas Volunteer Fire Department. Even with the loss surrounding the Smith's, they persevered.
For Bernie and Dixie, their continued strength and resiliency is renewed through a combination of their faith, family and true grit and determination.
"I asked Bernie, 'What are we going to do," Dixie said. "He just said 'We're going to get up and put one foot in front of the other.' And we did." 
With no grass in sight to feed their cattle, the Smith's had to rely on the generosity of others in order to maintain what remained of their herd.
The kindness the Smith family was shown through the donations of feed, fencing and other vital materials from across Oklahoma and neighboring states, provided them with a sense of hope and the additional strength to face each day during one of the most challenging points in their lives. 
In the midst of treating their own injured cattle and mending charred fences, the rest of the world kept moving on. For some producers in other regions of the country, however, they were now facing similar challenges in the destruction of their own herds through other natural disasters similar to the Smiths.
In response, Bernie, along with several other area producers knew they needed to pay it forward for all of the assistance they had received. Their idea was to establish Ashes to Ashes, a small but mighty group of area farmers and ranchers, volunteer firemen and truckers with a heart for helping livestock producers following destructive natural disasters.
"It's not just the hay and materials we are bringing, but a sense of hope," Bernie said.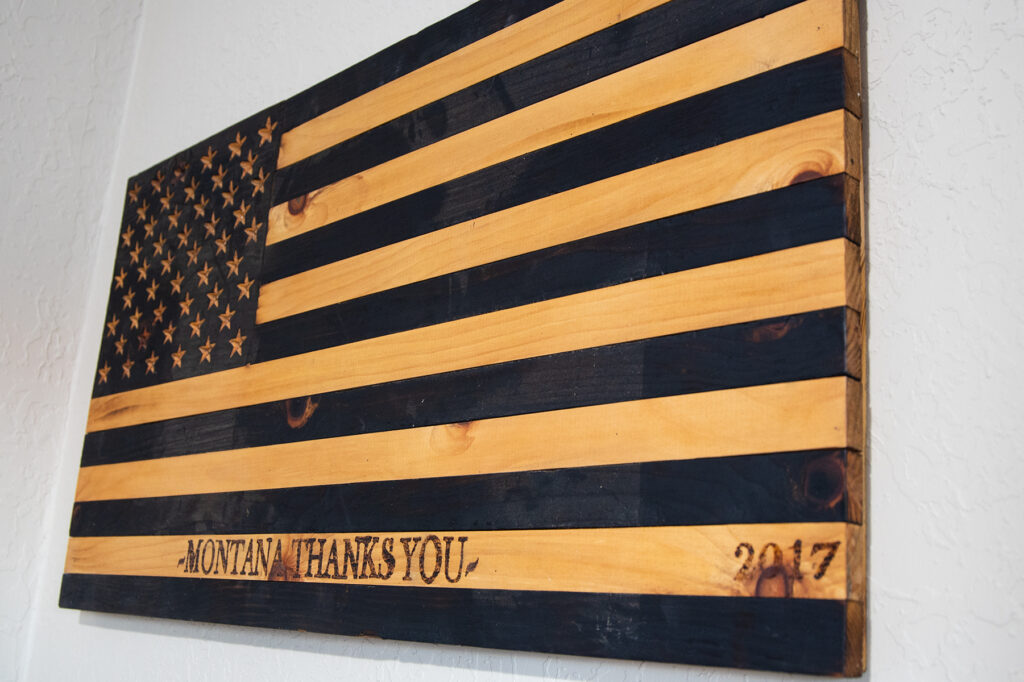 Since their establishment in the fall of 2017, Ashes to Ashes has traveled to Montana, Nebraska, New Mexico, Kansas and Oklahoma with multiple loads of fencing and other necessities made possible through generous donations from as far away as Arizona, Ohio and New Jersey.
"When we make one of our Ashes to Ashes runs, we'll put American Flags and signs on the back of our trucks that say 'Ashes to Ashes – paying it forward," Bernie said, smiling. "A lot of people have lost everything they have, but the outpouring of appreciation we receive when we get there is indescribable. Everyone needs to go on one of those runs."
Now almost four years after the Starbuck fire when the wind blows just right on the Smith's ranch, Dixie describes the air as being filled with the faint smell of charred earth, taking her back to early March 2017. While the Smiths hope they are never faced with another loss like it again, they know that by putting one foot in front of the other, they will continue on.
---