Quotes to Live By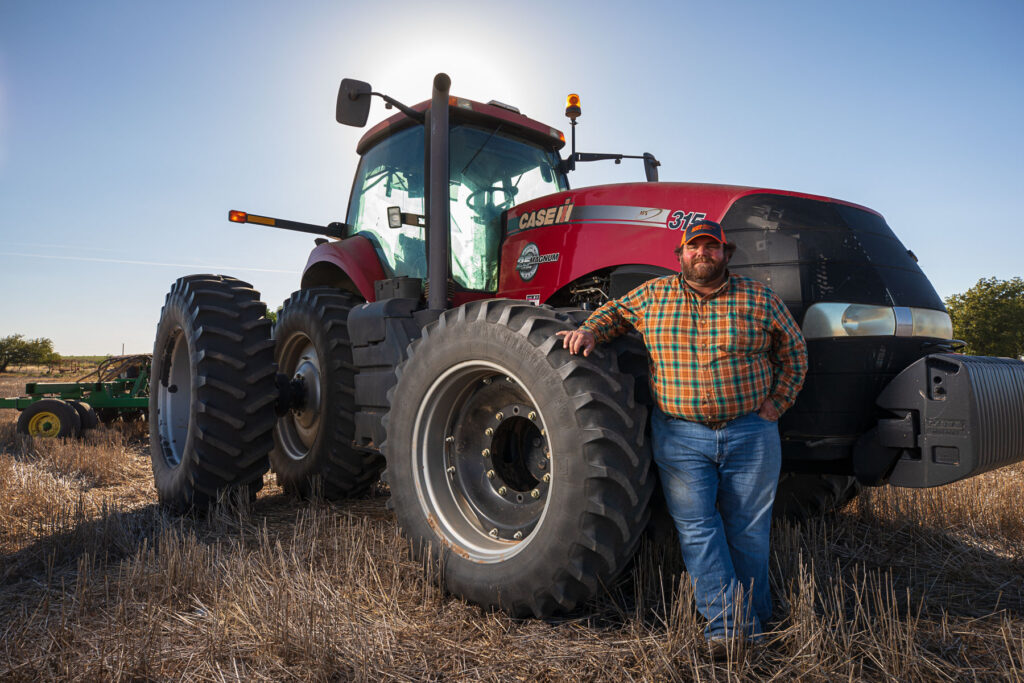 Robert Peeler carried a small slip of paper in his billfold as he worked alongside his brother and dad on the family's farm near Mangum. The small quote he cut out from a magazine served as a simple piece of encouragement he could rely upon from time to time. While the slip of paper may be gone, its wisdom has stuck with Robert.
"I cut it out and I carried it with me for every time I'd get to thinking, 'Gosh this isn't worth it'" Robert said. "And it simply said 'Be what you are by nature, don't fight it, and you'll be successful.' And that has stuck with me."
Robert said farming in southwest Oklahoma is not for the faint of heart. He and his wife, Kylie, have witnessed both good times and bad on the farm. As the Peelers tend to their cow/calf herd and grow wheat, cotton and hay grazer, they live with the understanding that the fickle southwest Oklahoma climate can bring feast or famine. 
Robert recalled a neighbor who tracked rainfall telling him that in 2015, their area received 51 inches of rain. In late 2020, the same area had received less than 11 inches of rain all year, meaning Robert was planting wheat into dry ground as he hoped for precipitation.
"It's in my DNA and my hereditary traits to not be afraid to fight the elements and always to be thankful for the good and just persevere through the bad," Robert said.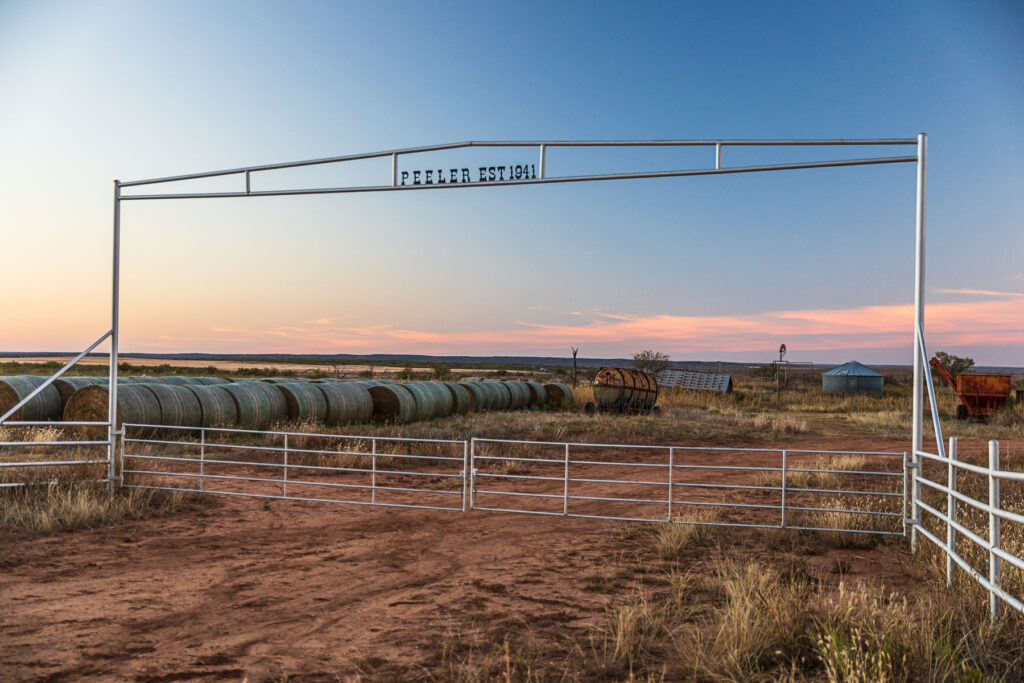 The Peeler family has farmed in the area for three generations, and Robert knows firsthand the importance of continuing on, no matter the circumstances – the subject of another quote he recalls from time to time: "Courage is taking the first step even when you can't see the rest of the staircase." 
"That kind of drives me that I don't know what's going to happen tomorrow, I don't know what's going to happen in ten days, but I have to do my part or nothing's going to work," Robert said.
Kylie has a quote of her own that appears on a sign in her office at the school where she works in Mangum: "Behind every successful rancher is a wife who works in town." Kylie serves as a school academic counselor for junior high and high school students. While she was not raised on a farm herself, she loves the community of Mangum where she and Robert grew up and where they now have the chance to raise their two young children, Eli, age 5, and Ava, age 1.
"I can remember in high school thinking that one day I want to come back and live and raise a family in Mangum," Kylie said. "That's just grown. Robert and I are members of the community, and we get to be involved in the community in the way the adults did when we were younger."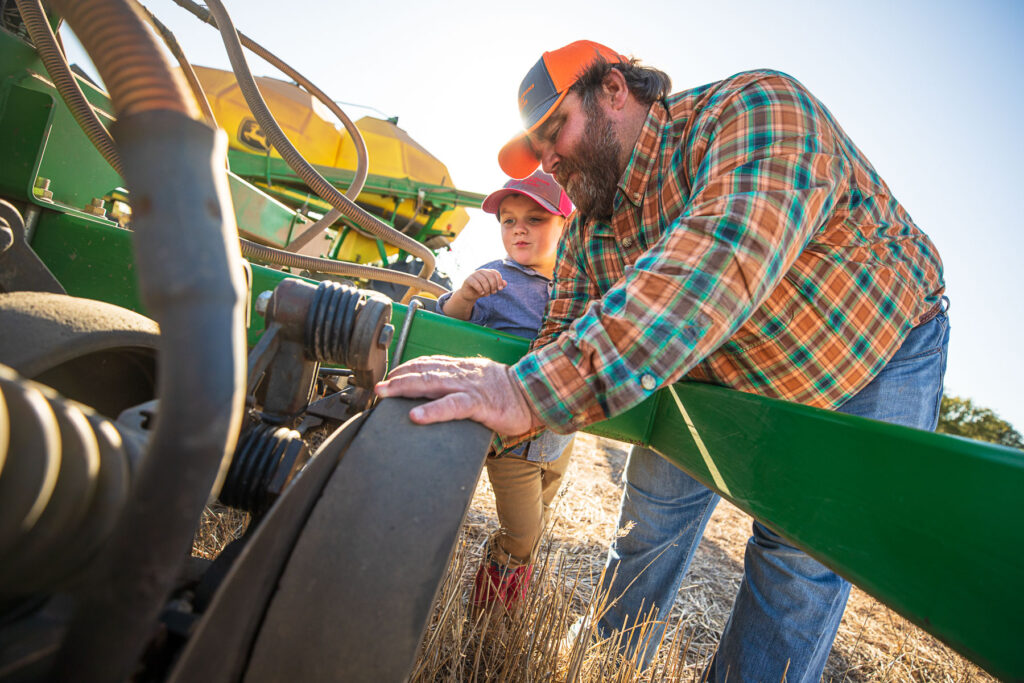 The chance to raise her children on the family's farm in a community they love is a dream come true for Kylie. She said the values learned living close to the land are important for Eli and Ava to learn.
"Rob has said many times that the cows wait for no one and the crops wait for no one, no matter what the weather is, no matter what the climate is, no matter what the temperature is," Kylie said. "For our kids to learn the skills of hard work and perseverance, that's something that farming can offer them. If they don't farm as adults, those are still lessons they can learn for no matter what their lives lead to."
Even as the Peeler family continued to plant wheat during a 45-day dry spell in late 2020 with no assurance of when rain would come, Robert has one more quote that keeps him hoping for the future.
"To quote my dad, my whole life he always said, 'The wheat's not going to come up if it's sitting in the grain bin,'" Robert said.
"When times get tough and I question whether or not I'm doing the right thing, I lean on those three things I've come across in my life, and it gives me the courage to go ahead and push on and know that what happens is what is supposed to happen."
---