The Importance of Family and Community
Like many agricultural producers, the value of family is crucial in the success of any farming operation. For Jonny and Mary Ellison of Calumet, nothing could be more true as they raised their family in rural Oklahoma.
While no one ever said farming is easy, the Ellison's would not have it any other way because of the values instilled in their two children – Luke and Regan – from a young age.
For many years at the beginning, Jonny and Mary would return home at the end of the day from their in-town jobs, each climbing into the cab of a tractor with one of their children in tow and work late into the evening, providing their children with first-hand experience as to what it meant to work a full day.
"Thank God for the younger years, because I honestly don't know how we did it all," Mary said, smiling. "We made it work though, because this was our dream to be in this community and doing what we are now."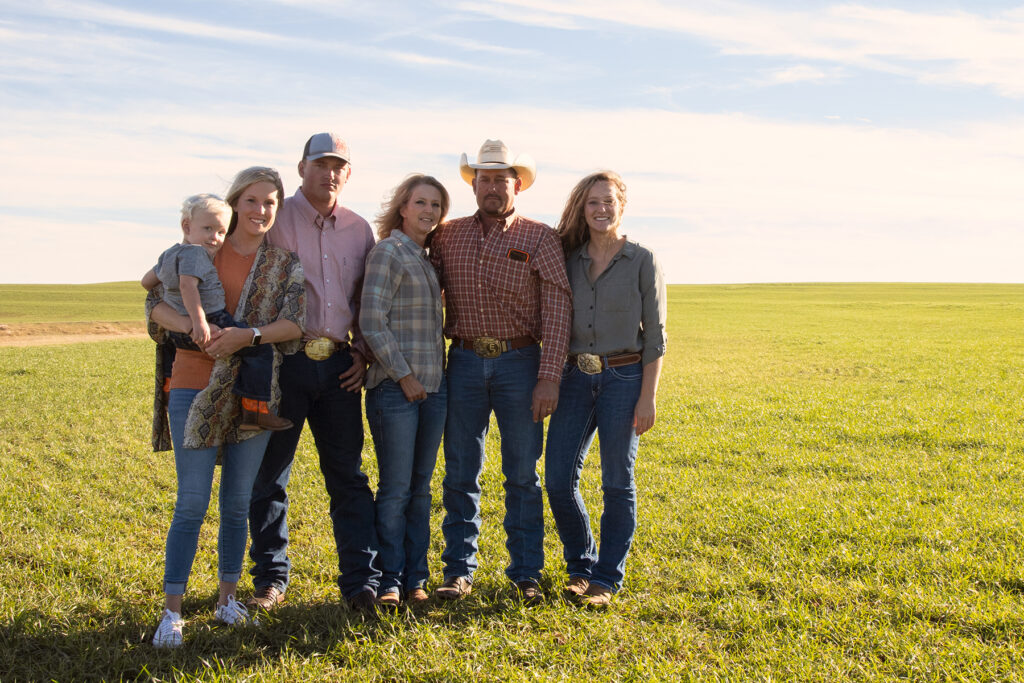 The values that have been instilled in their children are evident as Luke works in the oilfield and Regan is a full-time college student in order to pursue a career teaching. Even with their own respective responsibilities, they both find the time to continue helping on the farm, often working late into the night before doing it all over again the next day.
"It's a hard life, but it's a good life," Jonny said. "We are caretakers of the land and we do the best that we can to take care of it. I can't imagine doing anything else."
Even with the long hours that farming entails, the Ellison's still ensure that they give back to the community that means so much to them, which they consider to be both their neighborly and Godly duty.
From Jonny serving as a member of the Maple Rural Water Board, custom harvesting for area neighbors or the family as a whole lending a helping hand to work a neighbors' ground, they would not have it any other way.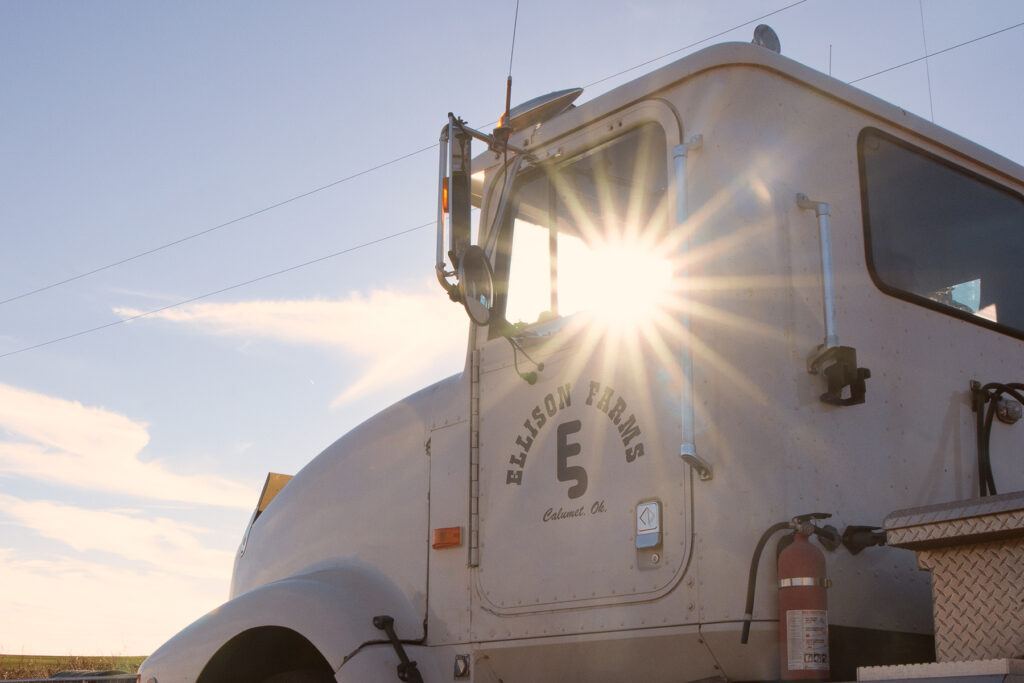 While it may have not been easy to get where they are today, it has been worthwhile as Jonny and Mary are now able to see the sixth generation of Ellisons raised on their land.
"When I'm working ground, I turn the radio off, listen to the tractor run and think about my family," Jonny said. "I look next to me and there's my daughter working ground right beside me and my son on the other side doing the same thing. It's like something from a country song when you are listening to the radio."
"It's in my blood. It's what I've done all my life and I wouldn't change it for anything."
---