---
Over the years, society tends to evolve and continue to get better and more efficient. Just like the rest of civilization, farmers and ranchers strive to evolve and make things better.
Joe Mac and Heidi McAlester raise stocker cattle and cow/calf pairs near the southeastern Oklahoma town of Wilburton. They aim to purchase undervalued stocker cattle and invest hours of work and care to raise animals that will yield quality beef for consumers.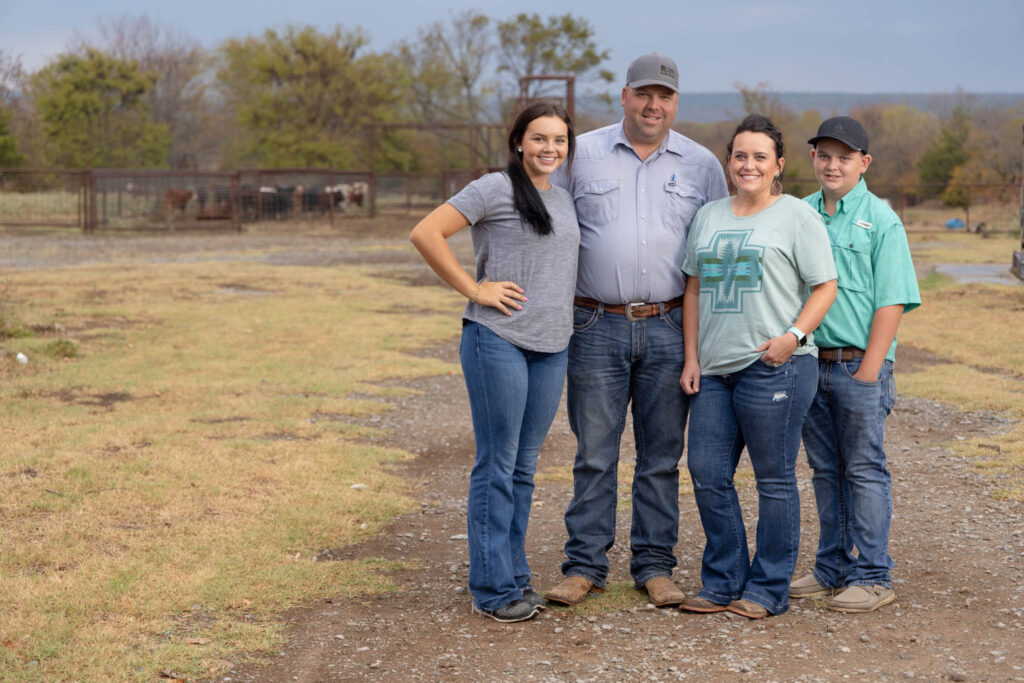 "With the livestock, I enjoy the whole process of bringing them in, seeing the beginning product, cleaning them up, growing the cattle and finally seeing the cattle go on and be valuable for the next consumer," Joe Mac said.
While perhaps not the easiest way to make a living in the cattle business, Joe Mac has the mindset that one needs to continue learning in order to grow any business. Being a lifelong learner has been crucial for both Joe Mac in his job as a real estate agent and for Heidi, who works in the healthcare industry.
"You are always learning," Joe Mac said. "There has been lots of things that I have done that did not work, but there are things that have. If we continue to learn and not get closed-minded on certain practices or certain things, then we are going to be successful at some point."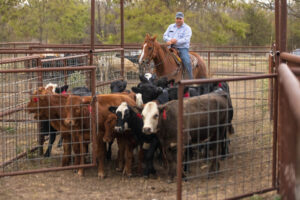 Joe Mac and Heidi also work to instill their values into their children – Laney and Cash – even while working cattle.
"We all work very hard," Heidi said. "We all work together and are actually pretty cohesive."
Keeping everyone involved while working or feeding cattle is crucial for the family. Joe Mac and Heidi believe there is always a teachable moment for their kids that will result in lessons that will stay with them for their entire lives.
"Working with the kids is invaluable," Joe Mac said. "Being able to be out here with them and teach them lessons is something I find very appealing about our lifestyle, and we are very lucky to be able to do that.
"Working in the real estate industry, we have so many people that want that back that have gotten away from the land, and they are wanting to get back to the land," Joe Mac said.
The McAlesters are thankful to be the third generation to live on the same land and are proud to feed Oklahomans and the world. Joe Mac hopes his children continue the family's agriculture heritage.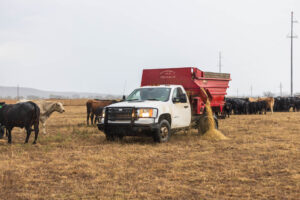 "Hopefully, the next generation will show interest in it and continue it," Joe Mac said.
Even as the family looks forward to the future through their children, the family's deep agricultural heritage serves as the foundation upon which the family builds. Joe Mac's grandparents started farming in the 1940s, and rather than resting on their laurels, they worked to be innovative and discover new practices on the family ranch.
"I feel if we can try our best to continue on and find better ways to make things work it gets better, and I just enjoy it" Joe Mac said. "If you did not enjoy it, you would not do it. It is a lot of hours. It is a lot of hard work, but it something that you really cannot explain."
---