Lessons From the Bar-O Ranch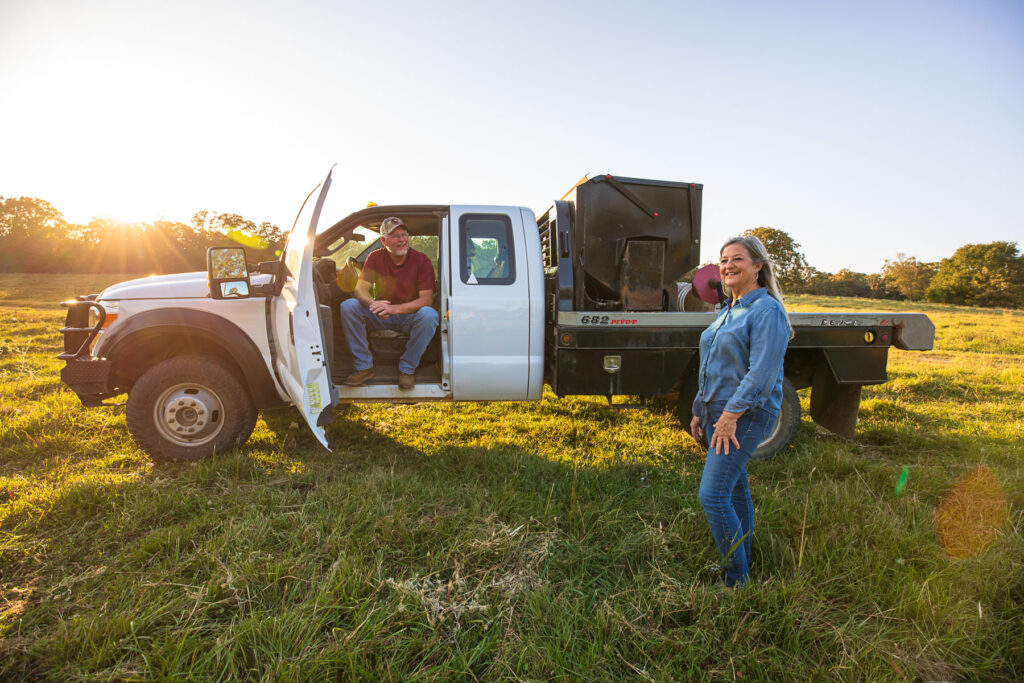 As you cross the cattle guard and turn into the driveway leading up to Mark and Sherri O'Hern's picturesque ranch in Atoka County, the sign on the ranch gate that greets you reads "Bar-O Ranch."
The name of their place hints at the story of how the O'Hern family built their ranch, beginning with 32 acres Mark's dad let him use and six cows purchased from a rancher who was going out of business.
"The Bar-O ranch, that's just what it is – we borrowed, borrowed, borrowed," Sherri said of the ranch name as she laughed. "Now here we are, retired and enjoying every minute of it."
When the O'Herns refer to "retiring," it is not the typical retirement. Their retirement finds them caring for more than 350 head of cattle on their cow/calf ranch and harvesting pecans from the more than 1,200 trees that dot the rolling hills near the town of Caddo.
The only thing the O'Herns retired from are the jobs they held for decades, which allowed them to slowly build their ranch as they acquired parcels of land from neighbors who were themselves retiring.
Mark ran a wholesale milk distribution company, and Sherri worked as a hairdresser. They each spent about 35 years working off the farm, and now they have turned their attention solely to their cow herd, pecans, pastures and a small flock of chickens.
The desire to ranch full-time is a longtime dream for Mark. While Mark spent his early years in the Fort Worth area, his family eventually moved back to southeast Oklahoma where Mark found a love for the land and nature.
"Whenever we were seniors in high school and we were graduating, our English lit teacher went around and interviewed each one of us and recorded it and wanted to know what we wanted to be," Mark said. "And when I told her that I wanted to be a self-sufficient rancher, she just kind of looked at me like … "Mark said, laughing as he recalled the memory.
"If I had only known at the time that they didn't exist."
The hard work and sacrifice to start the Bar-O ranch did not deter the family as they pieced together their place, which is now covers 2,000 acres in Atoka and Bryan counties.
Mark and Sherri raised two sons, Chad and Dustin, as they grew their ranch, and today Chad pitches in to feed cattle and take care of the place.
Having built their ranch piece by piece, the O'Herns know the importance of helping younger Oklahomans get a solid start in agriculture, especially in an area of the state where real estate often sells for recreational purposes to people from the DFW metroplex.
Mark said people who are established in agriculture need to "go the extra mile" to lend their time, assets and resources to help young agriculturalists.
"If we don't bring them along, there's a lot of things that are going to grab their attention other than agriculture," Mak said.
Mark and Sherri also give their time to Atoka County Farm Bureau where Mark has been on the County board for 15 years and has served as president for the last eight years. Mark sits on the local Farm Service Agency board, and the couple also serve as leaders in their local church. 
"I think everyone that is involved in agriculture really needs to contribute to more than just the production part of it," Mark said. "You need to try to be a face for it and get it out in front of people."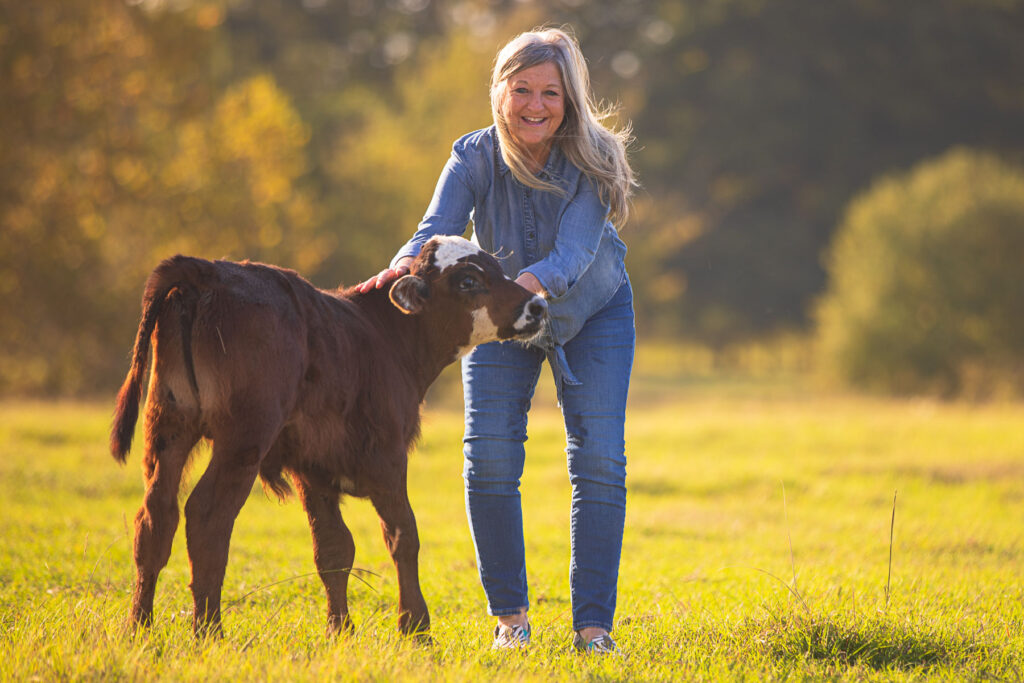 While Mark and Sherri's active retirement doesn't involve a beach vacation or a cabin in the mountains, the sight of cattle on green hills is more their speed, anyway.
"People ask me all the time, they'll say, 'Man, why are you working all the time?' And I say, 'It's not work if you're having fun," Mark said.
Sherri added, "It's just a passion."
---