Road Warriors
It is about 136 miles of Oklahoma highways between the towns of Hulbert and Perkins. It is a trail the Barnes family knows quite well after years of making the commute from their home in Cherokee County to the family's Lincoln County ranch that has been in the family for generations.
Kent and Diana Barnes, along with their children, K.C. and Hallie, live in Cherokee County where they have horses and some cattle that need a little extra attention. Their main herd, however, calls Lincoln County home. The Barnes carry on a 75-year-old family tradition of raising Hereford cattle as the core of their cow/calf herd. The family also takes on stocker cattle to maximize responsible use of the ranch's grass and wheat pasture. 
Kent and Diana both had careers with Oklahoma State University Cooperative Extension, which brought them to Cherokee County. However, Kent's family has deep roots in Lincoln County where the Barnes continue to improve the land as the third and fourth generations of agriculturalists. Throughout the years, the family has logged countless hours together traveling between their two ranches each and every week as they split time between the two locations.
"We raised our family mainly between Hulbert and (Perkins)," Kent said. "We pushed the kids while we were on the road between Hulbert and here, they were always studying speeches or studying their meats judging or something. We talked and visited about things, and I think the kids were interested and they listened and they learned a lot about us and the things that are of interest to us."
The time spent together sharing a love for agriculture has made the Barnes' ranching endeavors a real family affair.
"We all work hard, and everybody knows how to do everything," Diana said. "We have our special things that we do when we're working cattle, but everybody can pretty much do everything."
The family focuses on quality with the Hereford cattle that make up their main herd as they keep the overall number of animals low. K.C. and Hallie pick out the genetics the family uses in their breeding program. Artificial insemination allows the Barnes family to carefully design a breeding program. In fact, many of the animals on the ranch today are offspring of animals K.C. and Hallie showed as 4-H and FFA members.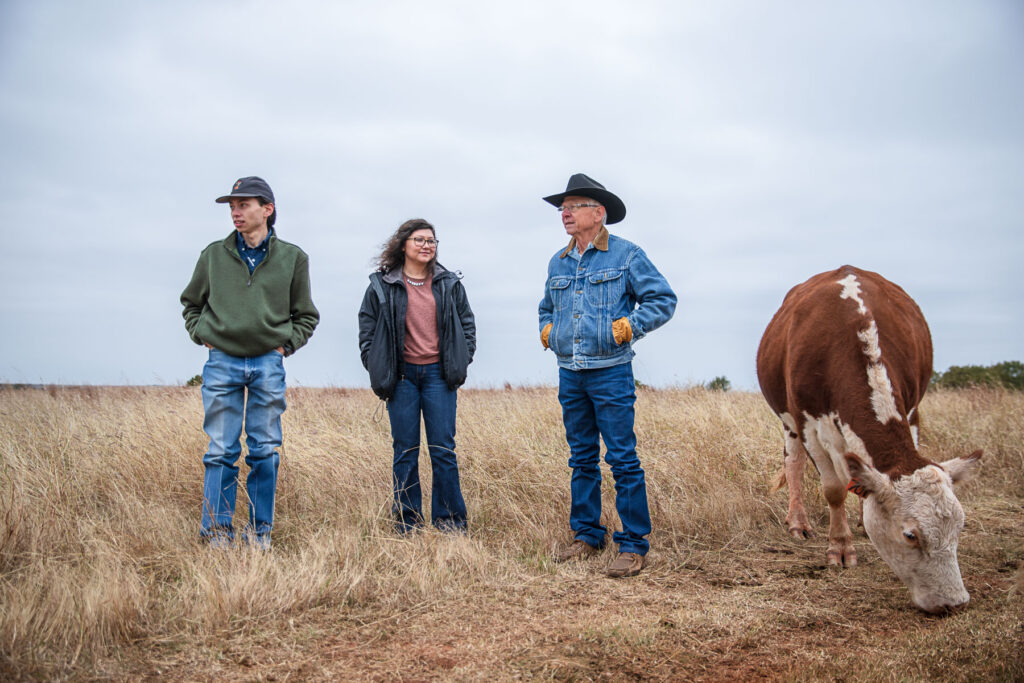 Conservation efforts are a focus for the Barnes family, and Kent said he works to keep stocking rates low, ensuring ample grass is available for the family's cattle. Combined with a weed management program and efforts to maintain pipeline crossings across the property, the constantly improves their land through conservation.
"We spend a lot of time trying to improve the property here," Kent said. "My granddad actually accumulated the property. My dad and his generation improved it a whole lot, and we're trying to continue on with that and manage it."
The family's love for agriculture has been passed on to K.C. and Hallie, each of whom are pursuing master's degrees in agricultural economics and agribusiness, respectively – K.C. at the University of Arkansas and Hallie at Oklahoma State University. They each continue to be involved heavily in the day-to-day management and hands-on work at the family's two ranch locations.
K.C. and Hallie's interest in farming and ranching, their successful careers as 4-H and FFA members, and their desire to advocate for agriculture brings a smile to Diana's face.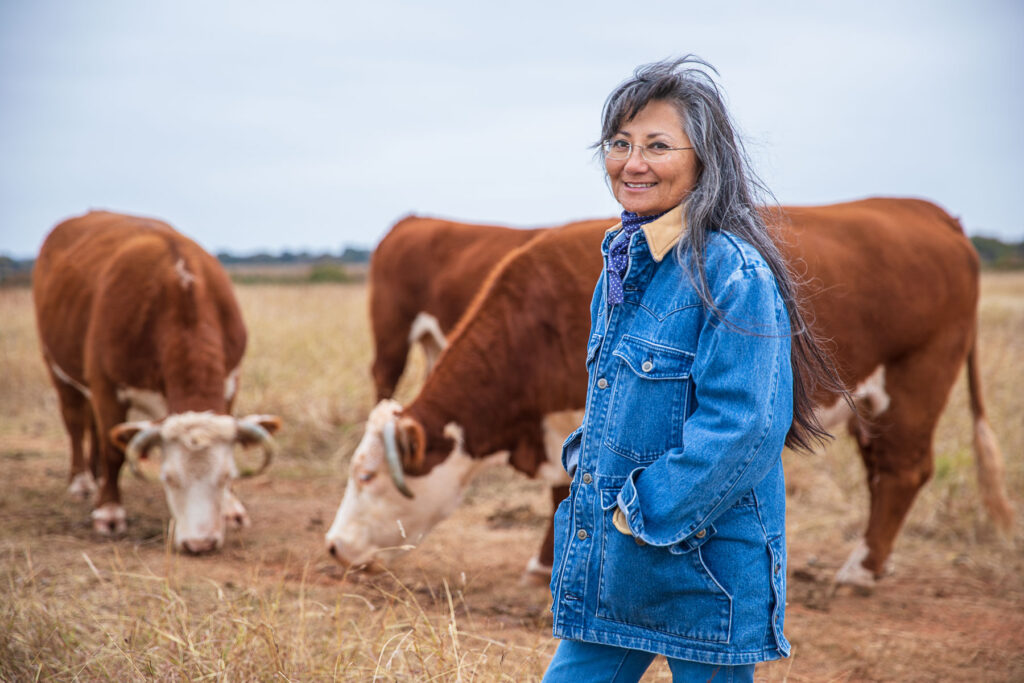 "I wanted them to have a chance to live out in the country and to enjoy all that – and to be ranchers," Diana said. "Learning the work ethic and being a part of 4-H and FFA is what they got to do."
Though the miles spent traveling between their two ranches over the years are uncountable, so are the blessings for the Barnes family as they continue their agricultural legacy.
"We just love it," Diana said. "We just like being out here and working and working with the animals."
---