---
In farming and ranching communities, there is nothing more quintessential than the local feed store: a place where supplies are purchased, advice is dispensed and stories are swapped.
Nearly seven years ago, Steve and Rhonda Regier opened the doors to their own agricultural feed store in Major County to serve as a place for neighbors near and far to purchase the supplies that keep local farms and ranches running.
"Our business is really set on service, and that was our focus when we started," Rhonda said. "We have a feed store – a Purina farm and ranch feed store and general store – and we started that about six and a half years ago."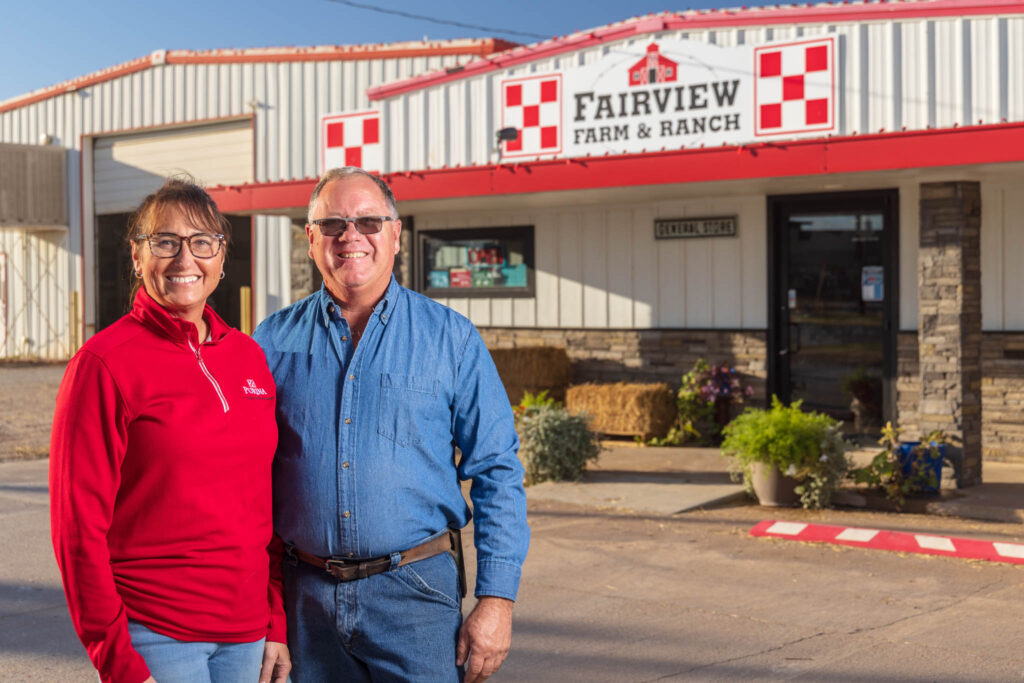 Providing their community with goods and services is something the Regiers place a heavy focus on not only through their business, but also in their personal lives.
"The feed store is kind of a place a lot of people end up coming to hang out," Rhonda said. "We ended up starting a farmers market this summer because I had the facility, and I had the location. We had quite a few people come on Saturday mornings."
In the warehouse, fifty-pound feed bags and hay bales are flung into truck beds while outside, trailers with creep feeders are hooked up to pickups for customers to move to their own pastures and farmyards. Inside the store, general animal-care supplies can be found.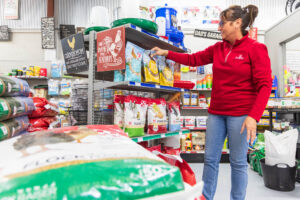 Steve and Rhona also have a herd of 150 commercial Angus cow/calves along with a few stocker cattle kept for their butchered beef business.
"We give them the best food year-round to raise the highest quality animal," Steve said.
From hay pastures to feed from the store, the Regier's cattle receive some of the best nutrition possible to develop into a high-quality meat source for the customers.
"We diversify," Rhonda said. "We sell a lot of butchered beef. We end up keeping a lot of our own calves and feed them out further along for butcher calves or the heifer pairs, and that has kind of been our niche."
Steve and Rhonda keep busy as they work hard at the feed store, on the cattle operation and with lawn care business that their children – Scott, Dan and Mark – started when they were growing up.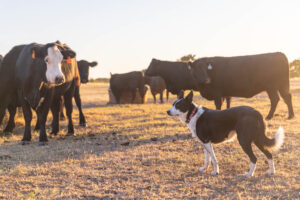 "Because we work hard, our boys saw how hard we work, and we expected the same out of them," Rhonda said. "So we made them start a lawn care business. Because of watching us and seeing us, they learned to work hard and learned to give back. I think those are two of the most important things we could have taught our kids."
Owning a small business certainly has its challenges, but Steve and Rhoda approach it in a healthy way.
"Our focus is not necessarily on ourselves," Rhonda said. "My theory is – God gave us the money, if we need more, He will provide more. We are going to take care of what He gives us, and we are going to take care of our animals and the livestock and give them the best possible conditions to flourish. We are going to take care of our employees and customers at the store, and we are going to give them the best service, the best part of us and our best attitude."
---