---
Born and raised in agriculture, Eddie and Chris Fields of Wynona aspire to make a difference in the world through their role as farmers, ranchers and caretakers of the land.
"One thing I was taught by my grandparents was to make your mark on the world," Eddie said. "What better way to do that than through agriculture? You are providing food and fiber, you're taking care of the resources you've been blessed with, but you also have an impact on other people."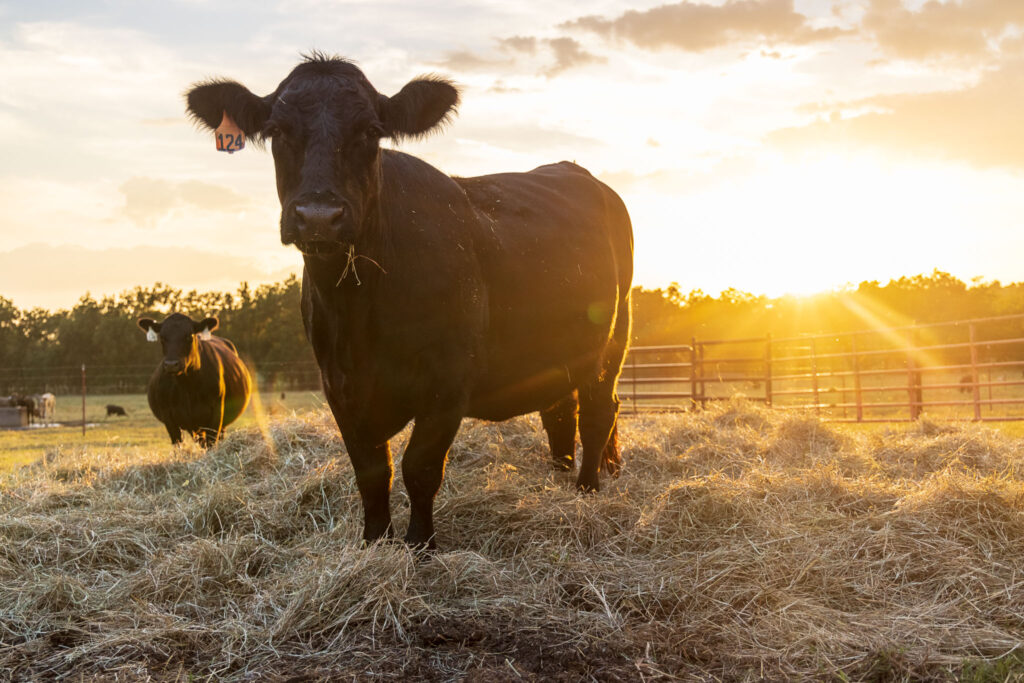 The Osage County couple have raised their three daughters, Tailor, Jacie and Tristan, on the family ranch. The Fields family is involved in nearly every aspect of the beef industry, with a commercial cow/calf operation, a stocker yearling operation, a backgrounding yard, a purebred show cattle operation and a direct-to-consumer beef business.
A third-generation rancher, Eddie grew up learning to value the soil, water and natural resources on the ranch. His grandparents first purchased part of the land, an old cotton farm ridden with soil erosion, in 1952. They worked diligently alongside the local conservation district to regenerate the land by building levees, terraces and ponds, eventually turning the sandstone native pastures into lush grazing for cattle with little and big bluestem, Indian and switch grass.
Eddie and his family today have worked continue improving the land by introducing rye grass, clovers and fescue into their Bermuda grass pastures and by building or repairing ponds to take advantage of heavy rainfall.
"You take care of the land and the resources, it'll take care of you," he said. "My dad instilled that in me."
With the goal of providing quality beef products to customers while also sharing about the work of Oklahoma ranchers, the Fields family has sold beef directly to consumers for more than 15 years. The onset of the pandemic provided an opportunity for the family to expand their customer base.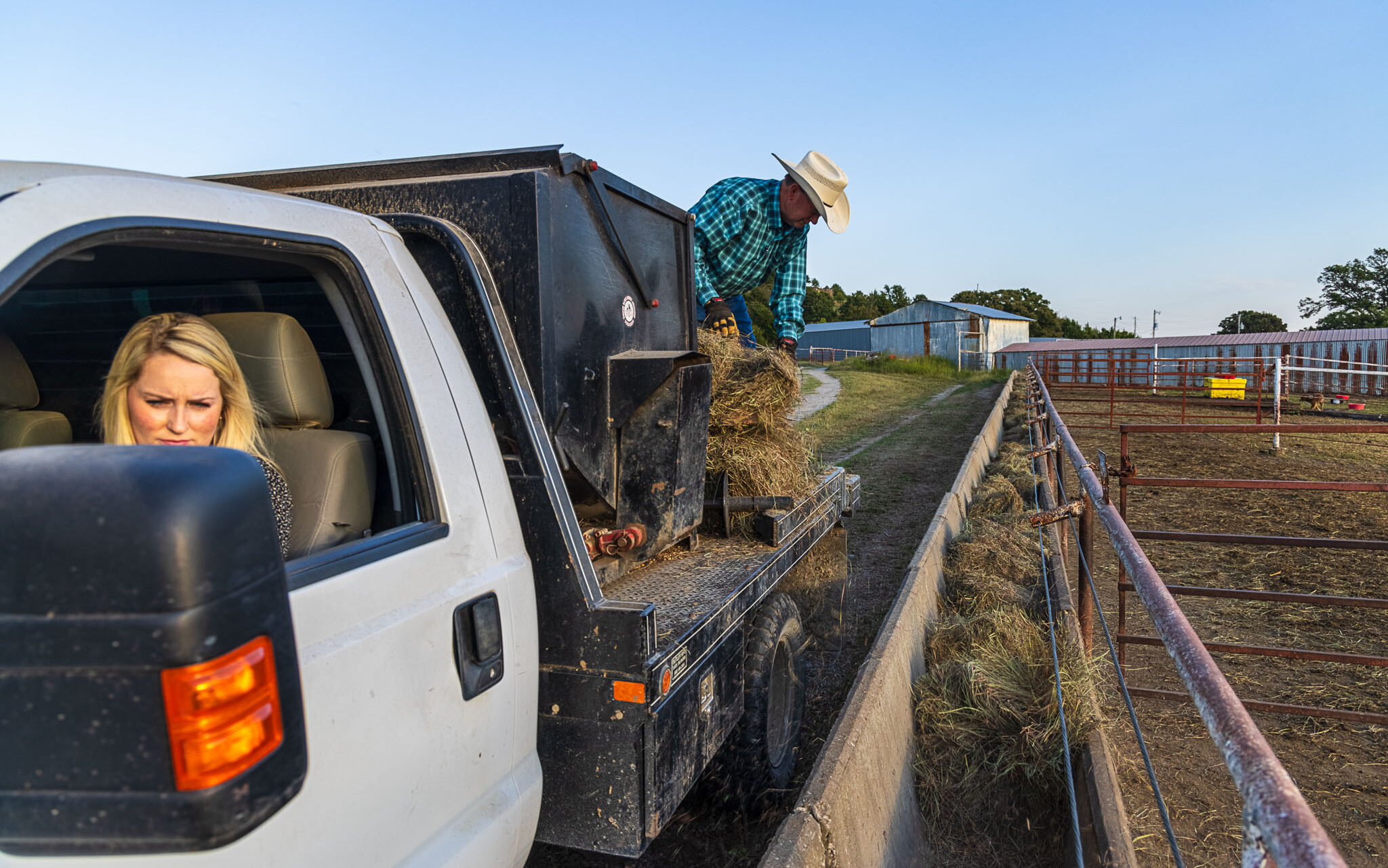 "So many Americans now want to be able to put a face to the product that they're buying and consuming," he said. "They can call me, ask me questions. I think that gives them comfort in knowing they can trust us on what they're buying."
As a fourth-grade teacher in Cleveland, Chris also does her part to share agriculture by frequently incorporating agriculture into her classroom lessons each week.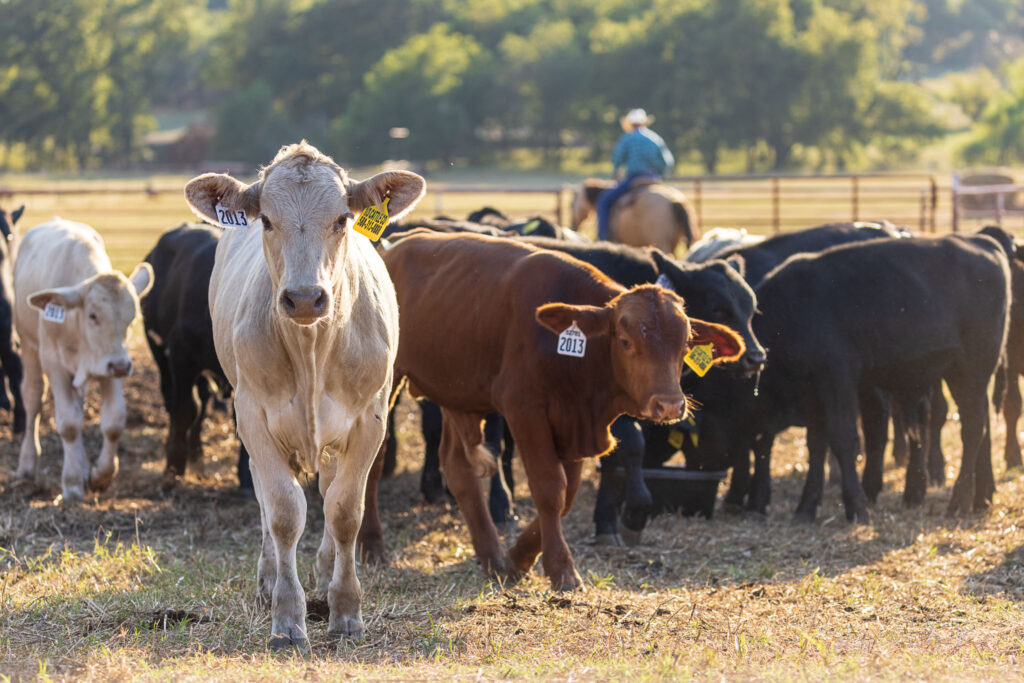 "A lot of the kids don't come from an ag background," Chris said. "I try to instill in them that agriculture is very important. Everything that we eat every day, the clothes that they wear, everything they do has to come from ag somewhere."
The Fields family aims to leave their legacy in Osage County by stewarding well the land, livestock and natural resources in their care – and doing their part to share it with others.
"I love agriculture," Eddie said. "I love working with God's creation and the livestock and the land and the natural resources He's blessed us with, and trying to preserve it for the next generation of farmers and ranchers."
---