Each and every year, six Oklahoma Farm Bureau field representatives drive thousands of miles as they travel from county to county within each of their territories to serve OKFB's 85,000 members.
Each with their own unique ties to agriculture, field representatives work diligently to ensure county organizations and members alike are aware of the latest state events, informed about policy issues facing rural communities and producers, and work to build relationships with individuals in their district to help spread the message of the grassroots organization.
Every field representative serves a unique part of our state, helping build connections with 12 to 14 counties each. The relationships they build with county leaders and staff helps Farm Bureau do the important work of supporting agriculture and rural communities.
Check out just a few of the ways our field staff work to serve members just like you on a daily basis.
How our field staff builds connections
• Serve as a voice between the home office and county offices, county boards and members
• Visit county offices on a regular basis to assist with the training of new county secretaries and board members
• Interact with members and potential members at statewide events such as farm shows and livestock shows
• Assist with programs aimed at educating young Oklahomans with the commodity trailer and safety programs
• Build working relationships with legislators at the state Capitol to help share the concerns of all members
• Serve as additional help at district and state OKFB events
Justin Whitmore • Director of field services and north central field representative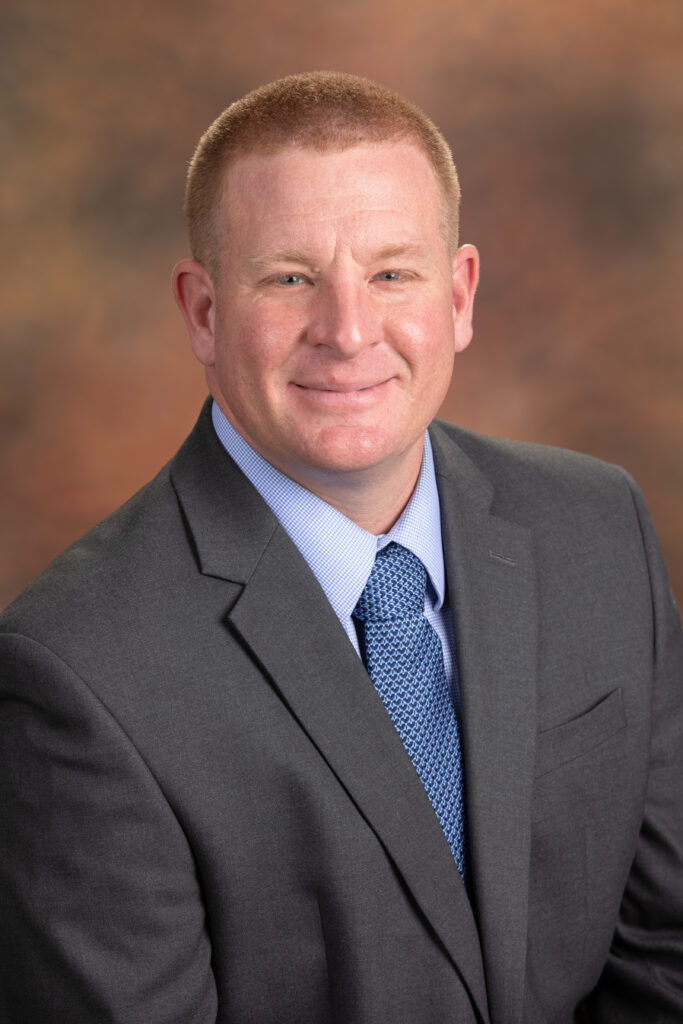 From asparagus to zucchini and everything in between, Justin Whitmore was raised growing fruits, vegetables and crops in addition to cattle on his family's farm and ranch near Coyle.
A graduate of Coyle High School, Whitmore earned a Bachelor of Science in agricultural business with a focus in marketing and economics from Oklahoma State University.
Continuing his passion for growing crops after graduation, Whitmore served as the farmers market coordinator at the Oklahoma Department of Agriculture, Food and Forestry, where he promoted, created and advanced farmers markets. He then traveled to Iraq from August 2009 to August 2010 with the U.S. Department of Agriculture on the Provincial Reconstruction Team to promote agricultural development and rebuild both agriculture and food security in the country.
"Working with producers is what keeps me going, and getting to help them with challenges is rewarding," Whitmore said. "I enjoy seeing what Farm Bureau can do in rural Oklahoma, not only promoting agriculture and helping producers, but also making things better."
After serving as an Oklahoma Farm Bureau field representative for nine years, Whitmore was recently named director of field services. In his new position, he will lead OKFB's field staff as he continues serving 12 county Farm Bureau offices and boards, covering Cleveland, Creek, Garfield, Grant, Kay, Kingfisher, Logan, Noble, Oklahoma, Osage, Pawnee and Payne counties.
Whitmore and his wife, Ciera, live in Coyle with their two sons, Leo and Milo.
---
Haley Curtsinger • Southwest field representative
Growing up on a cattle operation and around the Clinton Livestock Auction, Haley Curtsinger was raised in Central High.
She received a Bachelor of Arts in journalism and media production from Cameron University before joining Oklahoma Farm Bureau.
"I grew up around the organization and have been involved ever since I can remember," Curtsinger said. "The relationships I have built within my territory and across the state is my favorite thing about this position."
She serves as the southwest field representative, where she assists 12 county Farm Bureau offices and boards, covering Beckhan, Caddo, Comanche, Cotton, Greer, Harmon, Jackson, Jefferson, Kiowa, Stephens, Tillman, and Washita counties.
She and her husband, Clint, run a cattle operation and grow wheat and cotton, and they are expecting a girl in July.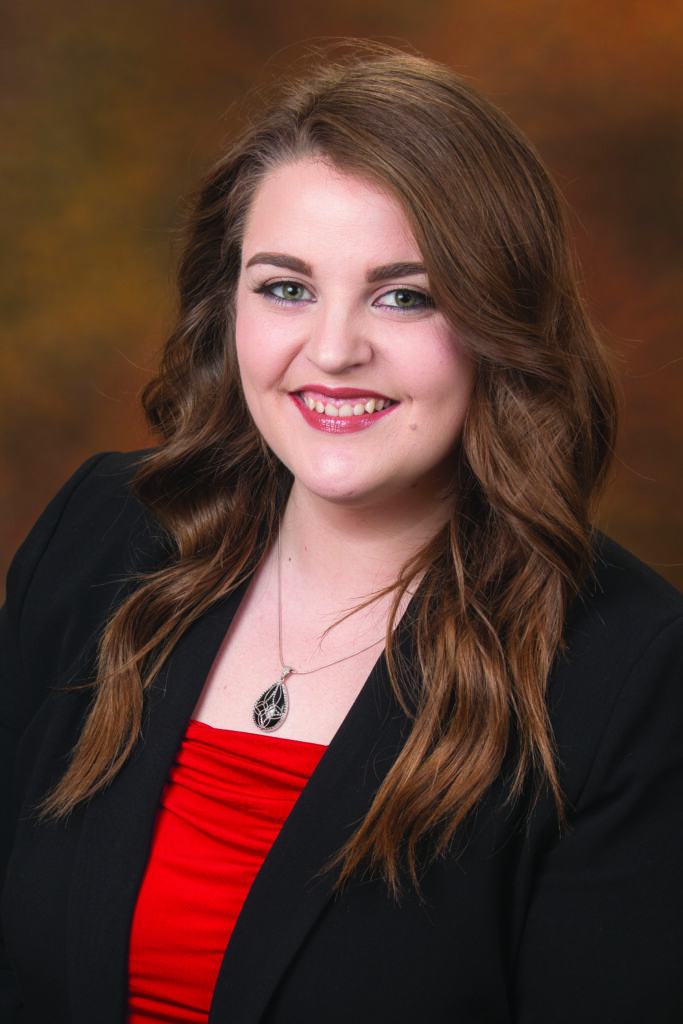 ---
Todd Honer • Northwest field representative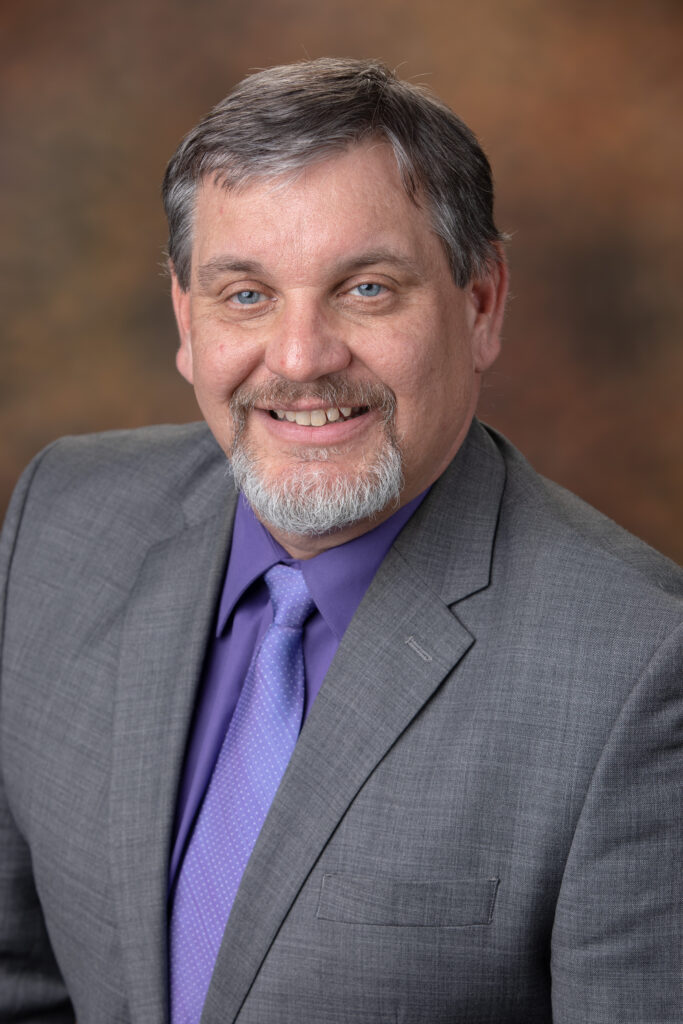 Growing up on a wheat and registered Angus ranch, Todd Honer was raised in Alva, Oklahoma.
After graduating high school, Honer went to Northeastern Oklahoma A&M College earning an Associate of Science in animal science before attending Oklahoma State University earning a Bachelor of Science in animal science and agricultural education.
He then went to work at Reproduction Enterprises in Stillwater as assistant bull stud manager before joining Oklahoma Farm Bureau.
"Farm Bureau gave me the chance to move back to the family farm to raise my own cattle herd and assist my dad with the farm," Honer said. "Now, talking to my county board members really energizes me and makes my job worth-while."
Honer serves as the northwest field representative, where he assists 14 county Farm Bureau offices and boards, covering Alfalfa, Beaver, Blaine, Cimarron, Canadian, Custer, Dewey, Ellis, Harper, Major, Roger Mills, Texas, Woods and Woodward counties.
He currently lives in Piedmont with his wife, Tammera, and has three children, Tatum, Tyce and Teagan.
---
Gage Milliman • Northeast field representative
On the plains of Jasper County, Illinois, Gage Milliman grew up growing corn, soybeans, wheat and alfalfa.

A graduate of Newton High School. Milliman then went on to graduate from Southern Illinois University with a Bachelor of Science in animal science.
Upon graduation, Milliman moved to Oklahoma to pursue a job with Oklahoma Cooperative Extension as an educator.
"I enjoy being on the front line of when something is happening in the agriculture industry, whether its political or on the market side," Milliman said. "I appreciate being in the know to help our farmers and ranchers with issues."
Milliman serves as the northeast field representative, where he assists 14 county Farm Bureau offices and boards, covering Adair, Cherokee, Craig, Delaware, Mayes, Muskogee, Nowata, Okmulgee, Ottawa, Rogers, Sequoyah, Tulsa, Wagoner and Washington counties.
He currently lives in Nowata raising cattle with his wife, Trista, and son, Henry.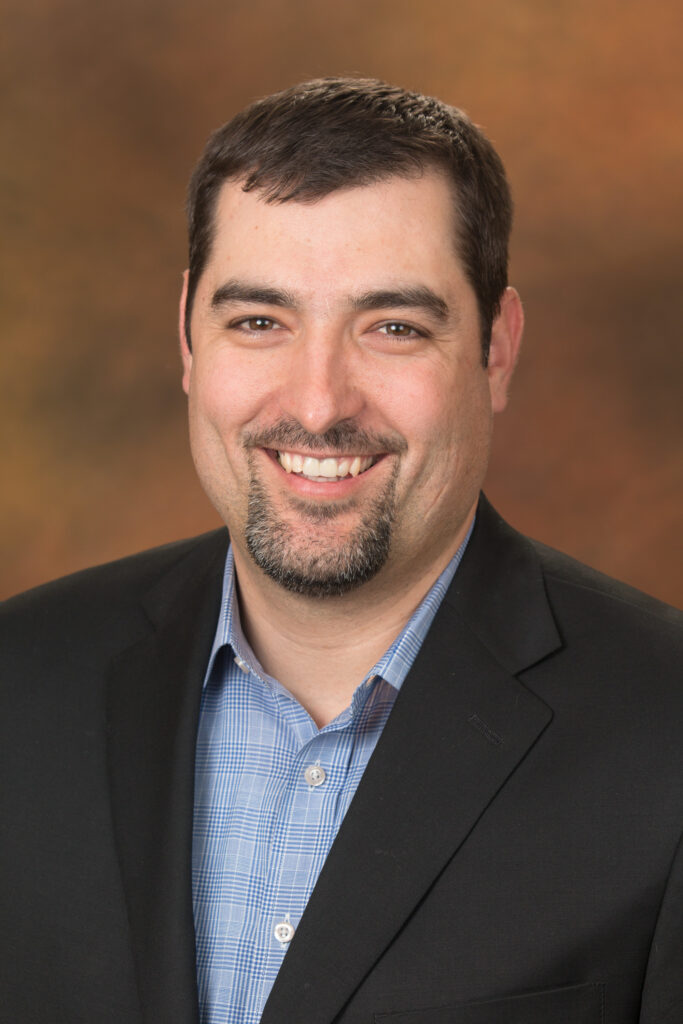 ---
Penny Raspotnik-Jones • Southeast field representative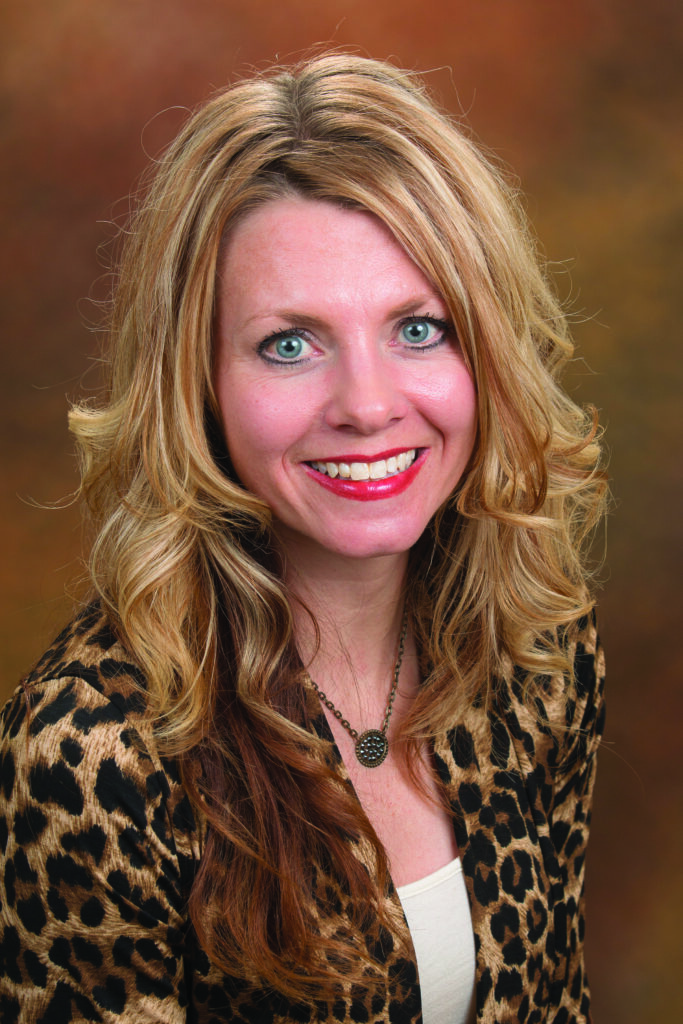 Latimer County native Penny Raspotnik-Jones grew up on a commercial and registered Angus ranch.
Raspotnik-Jones received a Bachelor of Science in agricultural economics before receiving a Master of Science in agricultural education.
Upon graduation, she taught business at Colgate Public Schools then taught agricultural economics and horticulture at Eastern Oklahoma State College for 10 years.
"Before joining Farm Bureau, I knew the positive reputation the organization has in the industry," Raspotnik-Jones said. "I wanted to be involved in assisting the mission of the organization while running my own ranch."
She serves as the southeast field representative, where she assists 12 county Farm Bureau offices and boards, covering Atoka, Bryan, Choctaw, Coal, Haskell, Hughes, Latimer, Le Flore, McCurtain, McIntosh, Pittsburg and Pushmataha counties.
Raspotnik-Jones currently lives in Wilburton with her husband, Tim.
---
Katie Wilkinson • South central field representative
From an early age, Katie Wilkinson was involved in her family's cattle operation and continued to develop her passion for agriculture through her experiences in both 4-H and FFA.
After graduating from Latta High School, Wilkinson went on to earn an Associate in Science with a focus in agriculture at Murray State College before earning a Bachelor of Science in family and consumer sciences from East Central University in Ada.
After graduation, Wilkinson tapped into her passion for 4-H, joining Oklahoma Cooperative Extension as a 4-H educator, where she enjoyed seeing youth reach their full potential through a variety programs.
"I joined Farm Bureau to help advocate for Oklahoma farmers and ranchers and to help preserve the rural way of life," Wilkinson said. "I hope to make a big enough impact to improve their day-to-day life to ensure a future for agriculture as generations evolve."
Joining the organization in mid-March, Wilkinson serves as the south central field representative, covering Carter, Garvin, Grady, Johnston, Lincoln, Love, Marshall, McClain, Murray, Okfuskee, Pontotoc, Pottawatomie and Seminole counties.
Wilkinson currently lives in Pottawatomie County with her husband, Dustin.