The most recent issue of Oklahoma Farm Bureau's Oklahoma Country magazine is hitting mailboxes and is now available to read online.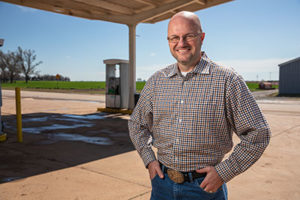 A rural Oklahoman at heart, Brent Kisling has dedicated two decades of his life to encouraging economic development and growth incommunities – like the one he was raised in – and will continue to do so with the 2020 Census. Learn more about how your participation in the 2020 Census can make a difference in your community.
---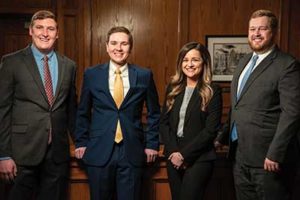 The products of rural Oklahoma communities across the state, four University of Oklahoma Law School students are pursuing their goals of protecting and preserving the communities they call home, starting in the courtroom.
---
More highlights from the Spring 2020 issue of Oklahoma Country include:
OKFB president Rodd Moesel shares how even in the most difficult of times, producers are able to demonstrate to consumers that there will always be food on grocery store shelves.
Even in uncertain times nationwide, OKFB Executive Director Thad Doye shares how our agriculture community will stand together as one.
Recognized for their conservation efforts on their fifth-generation ranch in south central Oklahoma, Chuck and Ruth Coffey were recognized with the 2019 Leopold Conservation Award.
For more than 75 years, OKFB has served the needs of farmers and ranchers across the state. OKFB's strategic action plan serves as a blueprint to ensure the organization is strong for years to come.
A collection of stories about Farm Bureau's work across the state.
The Noble Research Institute shares how progressive farmers throughout the state are focusing on the biological health of the soil in addition to the physical and chemical characteristics.
Oklahoma State University Cooperative Extension shares how you can garden, even in the most unique containers.