The summer issue of Oklahoma Country is now available online and is reaching mailboxes across the state.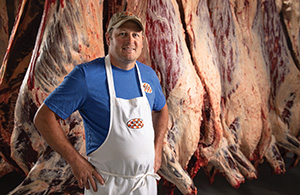 Establishing a business that combines love for his rural roots and dedication to quality for custom animal processing, Keith Schneberger shares his story and a visible peak in interest from new customers for beef purchased directly from the producer.
---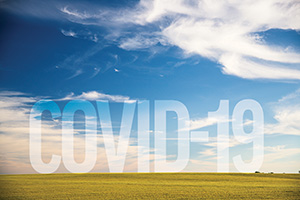 Though 2020 began with hope and optimism, the livelihoods of many producers have been upended over the last few months, as they watched market prices drop and grocery store prices rise. After looking back on the last several months, we analyze the impacts of the COVID-19 pandemic on agriculture and rural Oklahoma.
---
More highlights from the summer issue of Oklahoma Country include:
Oklahoma Farm Bureau President Rodd Moesel reiterates the importance of producers in supplying consumers with a safe and healthy food supply, becoming even more evident during COVID-19.
Even during challenging times, Oklahoma Farm Bureau Insurance is there when members need help most.
Four fast facts about Oklahoma's savory state steak, the ribeye.
A quick dive into OKFB's newest member benefit, INTL FCStone.
With fewer Oklahomans living and working in rural communities across the state, the Oklahoma Farm Bureau Ag Fund helps its members stand together to ensure a bright future for rural Oklahoma.
Renewing your Oklahoma Farm Bureau membership has never been easier with our new online renewal option. Learn more information about the three easy steps to set up your new online membership account.
A collection of stories about Oklahoma Farm Bureau's work across the state.
The Noble Research Institute provides seven components of intentional management of your land and resources for cattle producers with the hope that adaptation to a changing industry will become easier over time.
Oklahoma Cooperative Extension provides tips and tricks to ensure you have vine-ripened tomatoes throughout the summer months.