For nearly eight decades, Oklahoma Farm Bureau has successfully worked for the betterment of agriculture and rural Oklahoma because of the dedicated involvement of members across the state.
Whether developing personal relationships with state leaders, responding to legislative action alerts, staying informed on top legislative issues or hosting legislators in their counties, Farm Bureau members play a crucial role in the grassroots organization's efforts for agriculture and the rural way of life.
Below, find our tips for becoming an effective advocate with Farm Bureau.
---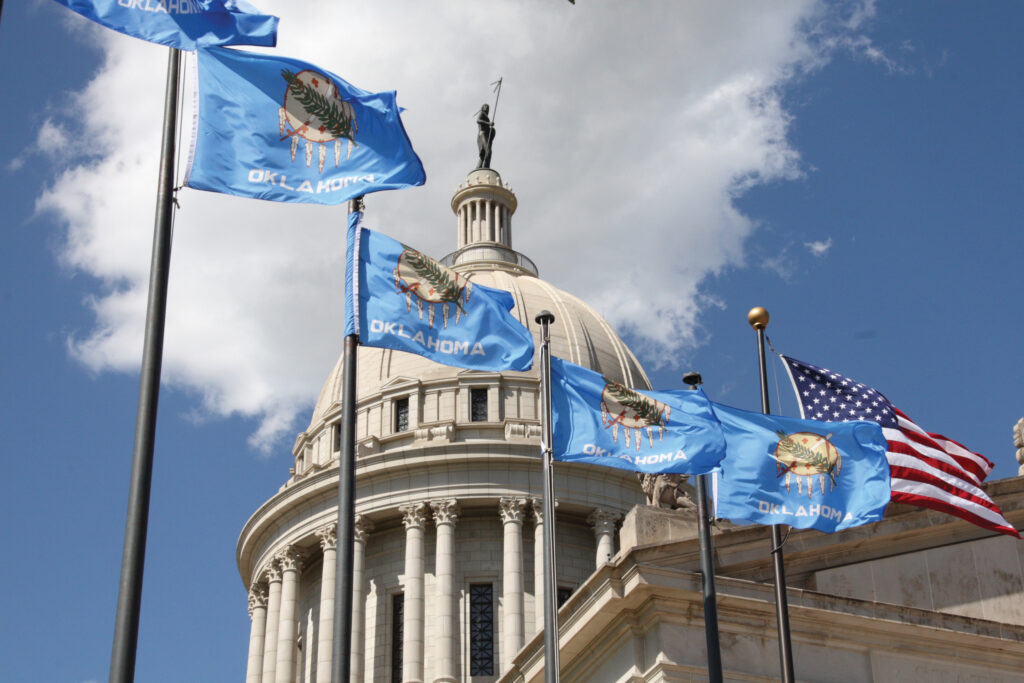 OKFB's 2023 Legislative Priorities
Learn more about Farm Bureau members' top priorities this legislative session.
---
Get involved in OKFB's advocacy efforts
Sign up for action alerts
Through OKFB's legislative action alerts, members have the ability to quickly and easily advocate for agriculture and rural Oklahoma right from their farm or ranch by receiving text message alerts.
Join our weekly legislative call
Join the weekly Farm Bureau member-only Zoom call that will allow members to learn about the legislative process, ask questions and voice concerns. Contact an OKFB field representative for more details.
County Capitol visits
Farm Bureau members are encouraged to work with their county offices to plan visits to the state Capitol throughout the legislative session. While visiting the Capitol, members can meet with state legislators and tour the newly renovated building. Interested counties can work with their field representative and OKFB public policy staff to customize a tour to the members' specific interests.
---
Tune in to legislative proceedings
If you are unable to visit the state Capitol, tune in to live proceedings of the House and Senate floor work and committee hearings by clicking on the links below.
House of Representatives
Senate
---
Need more information?
For any questions or concerns about participating in the legislative process, please contact the OKFB public policy staff at (405) 523-2300.