Monte Tucker – Oklahoma Farm Bureau District 2 Director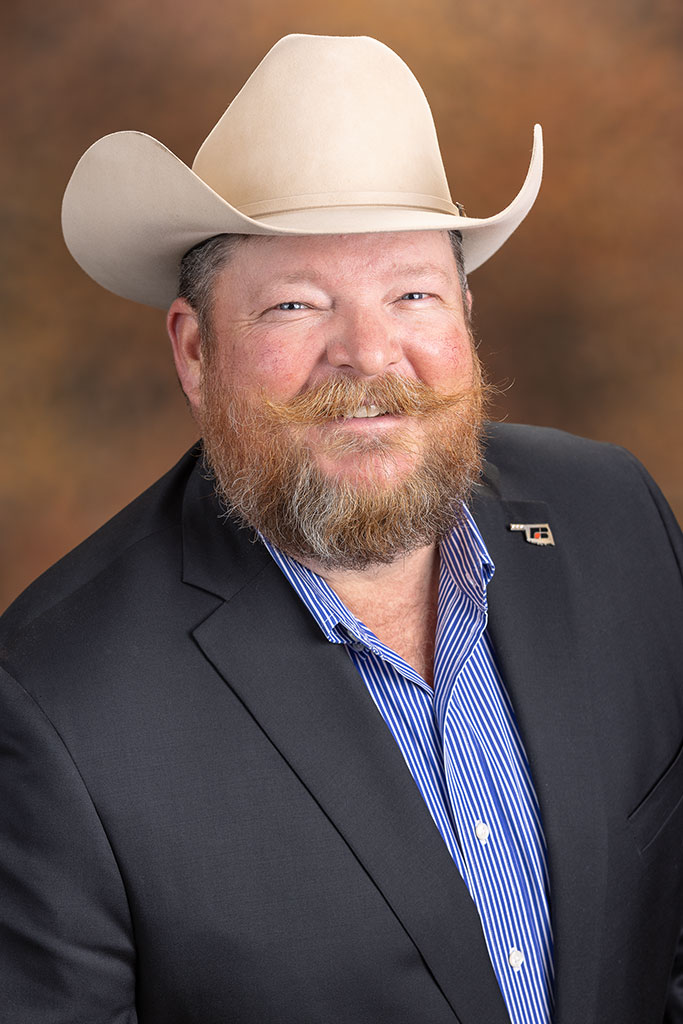 A fifth-generation family farmer and rancher in southwest Roger Mills County, Monte Tucker serves as the District Two Director on the Oklahoma Farm Bureau board of directors.
Monte is engaged in a commercial Angus cow-calf operation, in which he retains ownership all the way to the rail, along with a stocker operation. He also runs a small feedlot, allowing him to sell beef directly to the consumer.
An active Farm Bureau member since 2001, Monte has served the organization in a variety of capacities including on the Roger Mills County Farm Bureau board of directors, the OKFB Young Farmers and Ranchers Committee, and as a field representative.
Monte currently serves as treasurer of the Oklahoma Beef Council, and also has served on the Roger Mills County excise board. He actively supports and volunteers with local 4-H and FFA programs.
Monte and his wife, Danielle, have two children, Mason and Reed.