OKFB hosts successful online business meeting
Thank you to all of the members who came to the in-district meetings or viewed the meeting online last night. Click below for election results and other details from the meeting.
Grassroots Farm Bureau members elect new leaders
Oklahoma Farm Bureau members elected three new members to the organization's board of directors during district caucus meetings held Thursday, Nov. 5.
Gov. Kevin Stitt addresses Farm Bureau members during online business meeting
During OKFB's 2020 Online Business Meeting on Thursday, Nov. 5, Gov. Kevin Stitt brought greetings and thanked Farm Bureau members for their dedication to Oklahoma agriculture.
OKFB secures success in 2020 elections
Oklahoma Farm Bureau members are celebrating a fruitful 2020 election cycle after Tuesday's general election resulted in successful races by numerous candidates supported by the organization's grassroots-driven political action committees.
OKFB ONLINE BUSINESS MEETING
View the 2020 OKFB Annual Business Meeting
If you were unable to make it to one of the in-district meetings or watch the OKFB Annual Business Meeting live from your home, you can still view the meeting using the link below. Please note that following the welcome from OKFB President Rodd Moesel, photos will play for one hour to provide time for districts that caucused the night of the event. The business meeting will begin after.
For questions about this email, please contact news@okfb.org.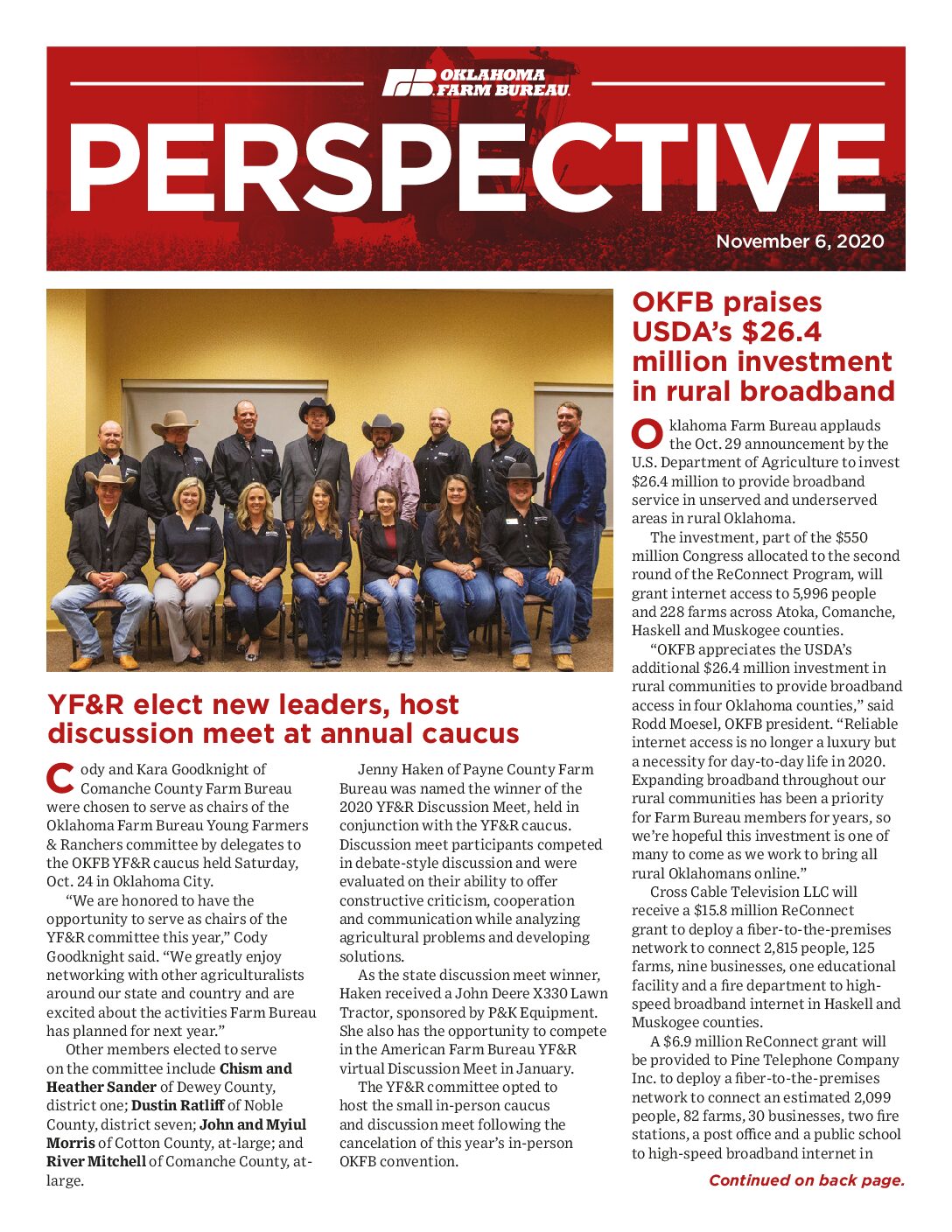 Download a PDF of the

November 6, 2020

issue
or
View the November 6, 2020 issue in your browser