Connecting Oklahoma to the world through reliable, high-speed internet and rural roads and bridges is a necessity for our livelihoods.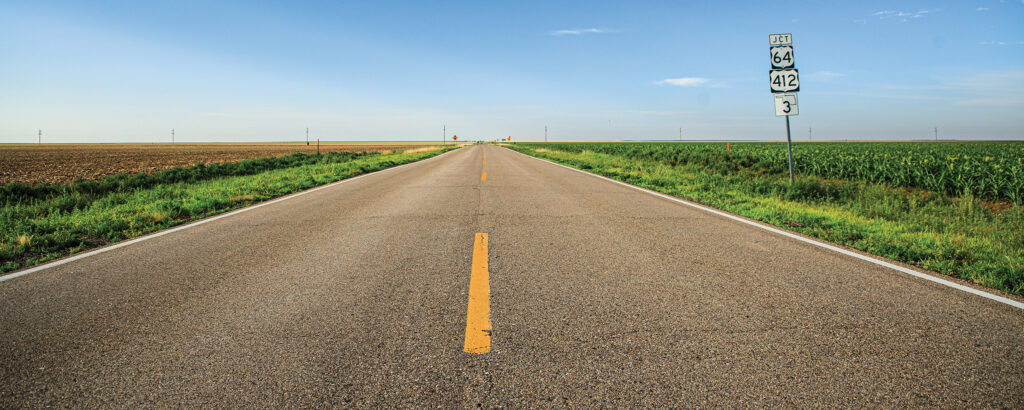 While schools, companies and organizations canceled events and activities as the COVID-19 pandemic spread across the U.S., educators, employees and employers alike moved their daily duties online.
From meetings to classes and from core job activities to late-night entertainment, the world was still accessible from home, as long as one did not stray too far from a Wi-Fi signal.
But unlike in the urban and suburban parts of our state where broadband internet providers are plentiful and download speeds are more limited by the age of your router than by your internet provider, many rural residents found themselves either scrambling or frustrated trying to accomplish their daily tasks due to slow internet speeds and lacking cellular data coverage.
In July 2019, the Kansas City branch of the Federal Reserve Bank issued a report ranking Oklahoma 47th in the nation for broadband connectivity among the 50 states. Additionally, 30% of Oklahoma's population was designated "underserved," with access to fewer than two wired internet providers. The Fed's report observed, "Broadband today equals electricity and telephone service in the 1930s."
According to Oklahoma State University Extension, a survey conducted in the early stages of the pandemic found that 24% of students in Oklahoma did not have internet access at home. While digital education platforms can help students continue learning though a pandemic when they are not able to come to a classroom, a lack of internet access at home in such circumstances creates an uneven playing field.
Slow or unreliable internet is annoying when your favorite video or movie endlessly buffers, but it is catastrophic when your telemedicine appointment abruptly ends due to a lack of bandwidth. Poor broadband access and cellular data service puts rural communities at a disadvantage for educational opportunities, economic development and maintaining a similar quality of life that our urban neighbors have.
Farming and ranching is increasingly reliant upon constant, reliable data connections. Modern agriculture produces tremendous amounts of data from yields to input use to animal information, and the ability to move that data and use it effectively is an integral part of farmers' and ranchers' decision-making processes.
And while there is an increased focus on high-speed internet access in the wake of the pandemic, maintaining our roads and bridges that link our rural areas to the rest of the world continues to be a vital need.
Highway infrastructure allows our farm and ranch products to flow from fields and pastures to markets across our nation. Our rural residents rely on roadways to safely transport their families to and from jobs, schools and while running necessary errands.
A May 2020 report released by TRIP in conjunction with American Farm Bureau ranked Oklahoma second in the nation in a list of states with the highest percentage of major rural roads rated to be in "poor" condition.
While Oklahoma has made strides with the County Improvement for Roads and Bridges program, progress is still needed to ensure rural Oklahomans are well connected with markets, products and economic opportunities.
---
---
The need for improved infrastructure in rural Oklahoma continues to be an area of focus for Oklahoma Farm Bureau and AFBF. The COVID-19 pandemic has merely brought back to mind the deficiencies that our rural residents have lived with for years.
No matter if it is internet connectivity or physical connectivity, the goods, products, people and services our rural areas have to offer need access to the world to help our state and our people prosper.