---
As a fourth-generation farmer, Kerald Searcey has a deep appreciation for the soil on his family's farm.
The soil that produced crops for his family since his great-grandfather purchased the land in 1898 is the same soil that he cares for today.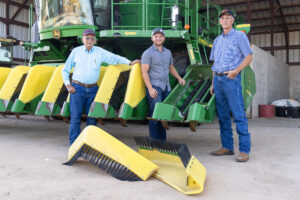 His ancestors worked the southwestern Oklahoma ground for more than 100 years, leading Kerald to strive to invest in and improve the soil for the next century.
"The soil is the livelihood of the farmer," he said. "Everything a farmer does needs to protect that soil."
Kerald, his wife, Donna, and their three children, Schyler, Sawyer and Spencer, raise cattle and grow wheat, cotton, milo, millet, sunflowers, black oats and triticale on their farm in Harmon and Jackson Counties.
The Hollis native always knew he wanted to farm and purchased his first tract of land as a senior in high school. He later had the opportunity to rent land from his great uncle while also farming alongside his father.
"I just love it," he said. "Seeing a calf being born or a seed when it germinates, watch it grow and come out of the ground, to seven, eight, nine months later you've got a crop. It's a miracle."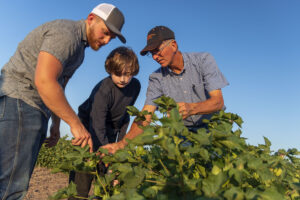 Aiming to help increase organic matter in the farm's soil, Kerald has experimented with a variety of farming techniques over the past several decades. The family first switched to no-till farming in 2005 and quickly saw improved soil, steady or increased yields, and a reduction in inputs.
"You can't control the weather, you can't control the markets," he said. "You need to control what you can control, which is your inputs."
Over the past couple of years, Kerald has implemented a new program on the family farm using innovative practices including cover crops, no-salt or reduced-salt fertilizers, reduced plant populations, wider row spacing and reduced fertilizer rates.
"If we can improve the soil to make it healthier, it will release more nutrients into that plant to make the fruit of the plant more healthy," he said. "I think it's working. And I think it's what's going to be (used) in the future."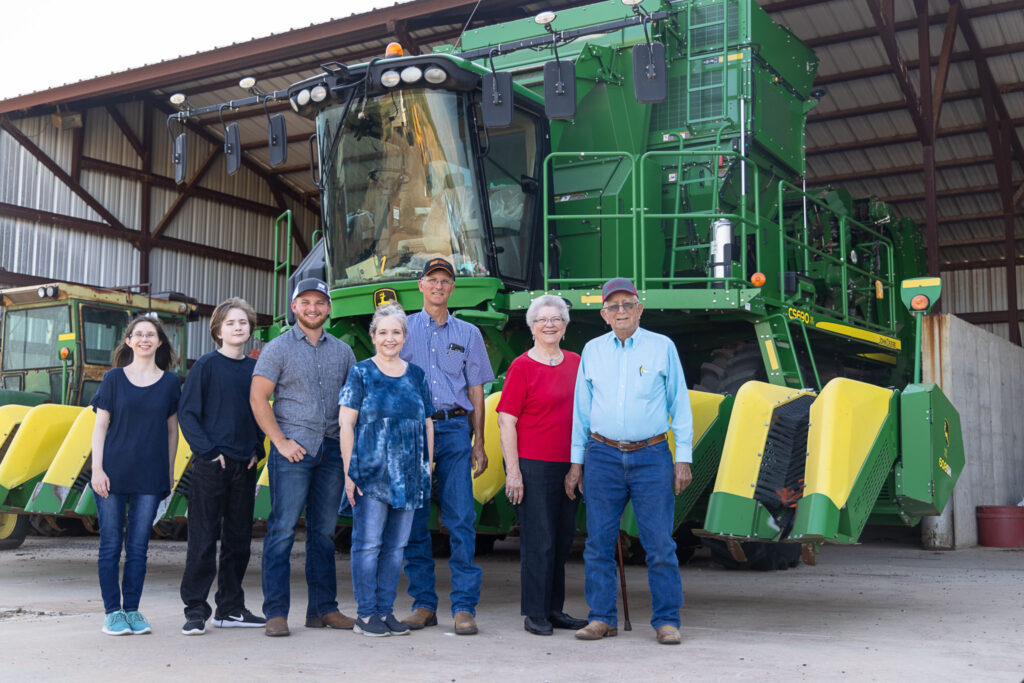 The practices have not only enhanced the soil on the family's farm, but also have reduced input costs improving their overall bottom line.
"It's helping the land, but it's also being more efficient with your inputs and your money," he said.
A lifelong learner, Kerald loves a challenge and an opportunity to try something new to better his livelihood.
"I like the challenge with different ways of growing crops," he said. "You've got to learn to keep improving because the world's going to leave you behind if you don't."
Each boasting long family heritages in agriculture, Kerald and Donna enjoy life on the farm and hope their children have a chance to do the same.
"I hope my children and grandchildren will still be on the land here to farm and live and enjoy it," he said. "Leave the soil in better shape than how you received it and I think everything will be better then."
---