---
Connecting Oklahoma agriculture with mental wellbeing resources
---
Agriculture is a great way of life, but it is not without its own stresses, anxieties and trials
Oklahoma Farm Bureau's Cultivating Healthy Minds program is a four-part series connecting Oklahoma's farmers, ranchers and residents with professionals and resources to help them assess mental wellbeing in friends, neighbors and themselves and to address challenges to create positive outcomes for Oklahomans of all walks of life.
Four opportunities to learn and grow
Cultivating Healthy Minds is a four-part program featuring three online webinars in the months of August, September and October along with a final in-person session at the Oklahoma Farm Bureau annual meeting in November.
Each webinar begins at noon, and are open to the public. Registration is required to participate, and there is no cost to participate in the webinars.
Cultivating Healthy Minds webinar series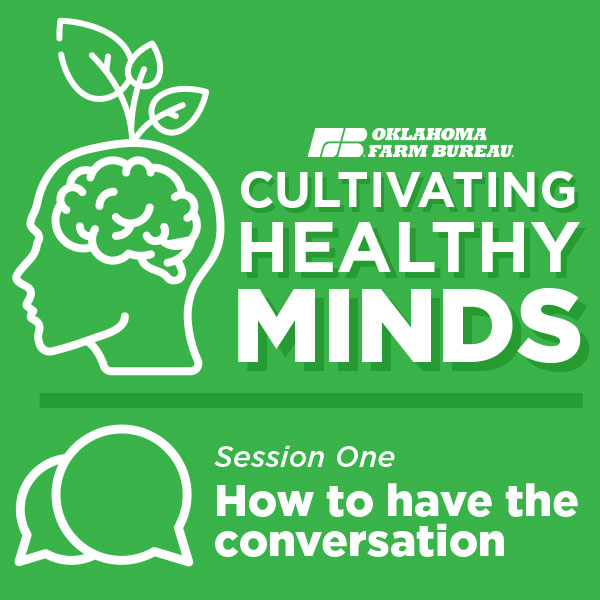 Friday, August 11
Featuring Adrienne DeSutter
Sow Hope, Grow Hope
How to Have the Conversation will focus on the need to discuss mental health in agriculture and rural Oklahoma.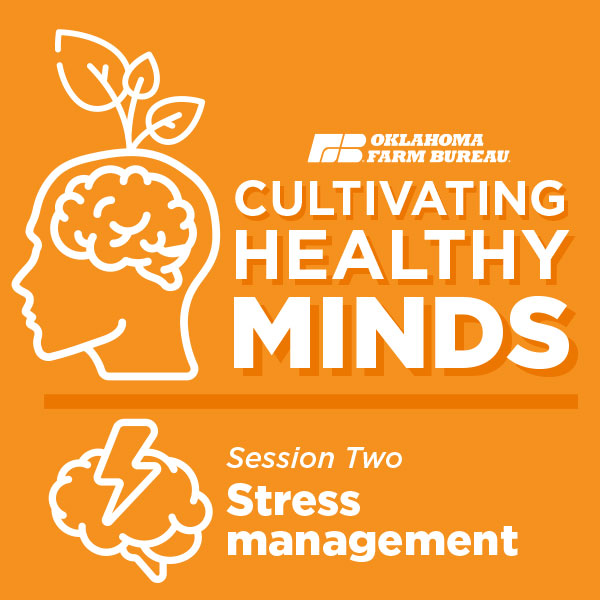 Friday, September 8
Featuring Dr. Christopher Graham
Carl Albert Mental Health Center
Our stress management session will focus on strategies to identify and manage mental wellbeing.
Friday, October 13
Featuring Dr. Shannon Ferrell
Oklahoma State University
Our final webinar topic is how Oklahomans can continue to grow and thrive as an agriculture community.
---
Farm Bureau members share their mental health journeys
Oklahoma farmers and ranchers know firsthand the struggles our agricultural way of life presents, and Farm Bureau members have stepped up to share their stories and journeys with mental health and mental wellbeing to encourage fellow Oklahomans to reach out, have the hard conversations and work to find better days through help and support.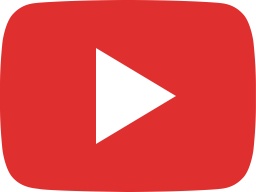 Cultivating Health Minds – Dillon Johnson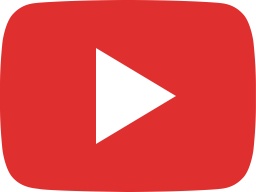 Cultivating Healthy Minds – Terry Pederson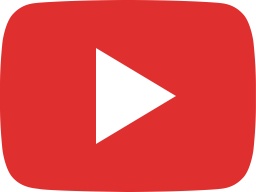 Cultivating Health Minds – Dr. Kristy Archuleta

---
How to have the conversation
Session One
Watch the webinar recording
---
Webinar original date: Friday, August 11 • Noon
Featuring Adrienne DeSutter
When we know someone is in distress, our heart tells us to reach out, but our mind says "this is awkward." Join the "teacher of tough talks," Adrienne DeSutter, as we tackle how to help someone through tricky times…and make those uncomfortable convos slightly less uncomfortable.
In OKFB's first Cultivating Healthy Minds session, Adrienne Desutter will share ideas and strategies to help farmers, ranchers and Oklahomans of all walks of life identify when a family member, friend or neighbor – or even yourself – is facing a battle with mental wellbeing.
Adrienne will discuss how to have the sometimes uncomfortable conversations around mental health and mental wellbeing while focusing on positive outcomes.
She will share resources for Farm Bureau members, agriculturalists, and people from all walks of life to help increase their mental health awareness and their ability to help friends, neighbors and loved ones in need.
Resources for session one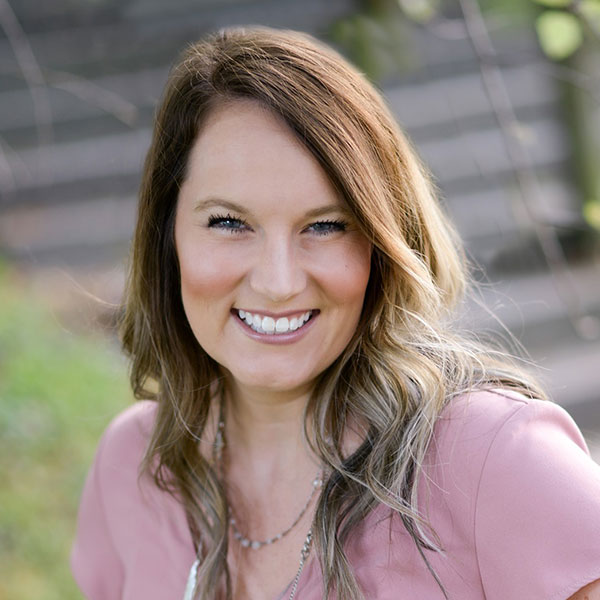 Meet our speaker
Adrienne DeSutter is part of her husband's fourth-generation farm family in Illinois where they farm corn and soybeans along with a small herd of cattle and a small herd of children. With a master's degree in counseling (and a self-proclaimed Master of Farm Family Chaos), Adrienne recognized a need for mental health advocacy in agriculture, and began partnering with ag businesses and organizations to promote healthy minds and prevent farmer suicide.
---
Stress Management
Session Two
Watch the webinar recording
---
Webinar original date: Friday, September 8 • Noon
Featuring Dr. Christopher Graham
During the second session, Dr. Graham will provide information related to trauma awareness, stress management, and integrated care resources.
He will help farmers, ranchers and agriculturists understand the sources of stress in their lives, learn how to manage stress effectively, and connect with resources that can help them if they need it.
Dr. Graham will share mechanisms to overcome stress, how to find integrated care providers and much more.
Each webinar session will also feature a testimonial from an Oklahoma Farm Bureau member about their walk with mental wellbeing to offer hope and encouragement by starting conversations around this important topic.
Resources for session two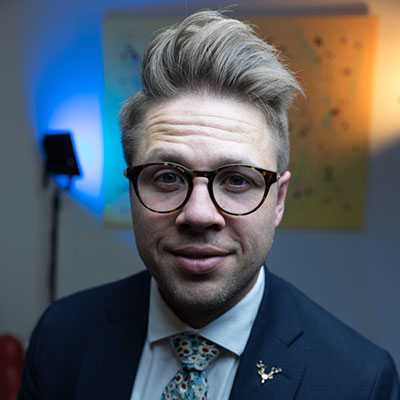 Meet our speaker
Dr. Christopher Graham is a licensed clinical social worker with over 20 years of experience in the mental health field. Dr. Graham currently owns Full Harvest Counseling, where he provides individual, couples, and family therapy. He is also the senior pastor at Full Harvest Church, where he provides spiritual guidance and support to his congregation. In addition, Dr. Graham works for the Oklahoma Department of Mental Health and Substance Abuse Services, where he provides integrated care training, crisis intervention, and program development services. He is also a co-owner of Southern Oklahoma Training Group, where he provides training and consultation to other mental health professionals.
---
---
Resilience in Agriculture
Session Three
Friday, October 13 • Noon
Featuring Dr. Shannon Ferrell
"Is there such a thing as toxic grit? Put another way, do the characteristics farmers and ranchers have to have to survive in agriculture paradoxically make them less resilient and more prone to mental health concerns?" – Dr. Shannon Ferrell
In the last webinar session, Dr. Shannon Ferrell will explore tools farmers and ranchers can use to cope with some of agriculture's unique risks and mental health concerns.
Resources for session three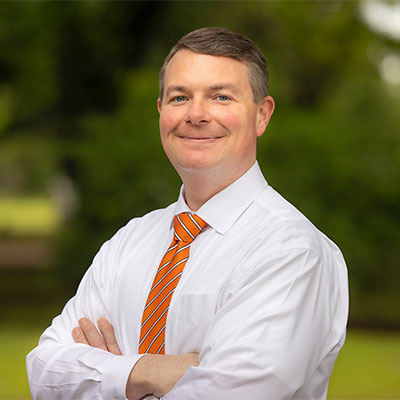 Meet our speaker
Dr. Shannon Ferrell is a professor of agricultural economics at Oklahoma State University, where he specializes in agricultural law. As an educator and speaker, he has helped audiences across North America understand the fundamental legal elements of farm business management and farm transition planning, and he has testified before Congress and the Oklahoma legislature on multiple policy issues involved in farm transitions from regulatory barriers in the transition process to retirement savings for farmers and ranchers. Dr. Ferrell's work in transition planning has shown him the importance of mental wellbeing of farm families.
---
What you will need to participate in the webinar series
OKFB's Cultivating Healthy Minds webinar will be hosted on the Zoom platform. The webinars will not allow participants to see one another.
Below is a quick checklist to ensure you are ready to participate in our Cultivating Healthy Minds webinar series:
Register for each webinar using the links on this page

You will need to register individually for each of the three webinars
The information we gather in the registration form will be used to contact you with details for joining the webinar, and to help OKFB staff plan the webinar

Look for the confirmation email that includes the link to participate

Please be sure to check your spam folder if you do not see the email in your inbox
We will send a reminder email the day before or day of the webinar as a reminder

Ensure the device you will plan to connect with has the latest version of the Zoom program or application.

Ensure that you will have the necessary data connection to participate on the day of the event

If you are new to Zoom, you can join an official Zoom test session to make sure you are ready to participate
At the end of the webinar, you will be asked to complete a short survey

These answers will be used by OKFB to improve our programs
We do not share your survey answers