The Bailey family of Paden received the Oklahoma Farm Bureau Women's Leadership Committee's District Nine Farm and Ranch Family Recognition during the organization's 78th annual meeting on Saturday, Nov. 9 in Oklahoma City.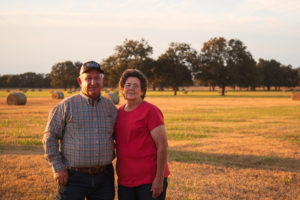 Each beginning their own cattle herd in elementary school, Leon and Judy Bailey were destined to be involved in agriculture. The pair, along with their four children and nine grandchildren, all have their own unique place within the family business in Paden and Okemah.
"Well, this down here is mainly pecans and cattle, and we've got about 2,500 pecan trees here at Five star and probably 90 to 95% of them are improved varieties, mainly Stewarts," Leon said.
In addition to the pecans, the Baileys maintain a herd of roughly 300 head of cattle, along with wheat and alfalfa to supplement.
"We incorporate cattle with our pecan operation because we graze our pecan groves and raise hay down there for them," Leon said.
Even though members of the Bailey family are busy with their own business ventures, many work together to harvest, crack, shell and sell the pecan crop directly to consumers at their two storefronts for six weeks beginning in mid-November, while the remainder of the crop is sold to wholesalers.
"It's just a really good way of life," Judy said. "I like that we produce a good product. It's something that we feed our own family and so I feel good about other people and I just feel like it's a privilege to be involved in agriculture."
Active members of the Okfuskee County Farm Bureau, Leon is a long-time county board member while Judy is involved within the Women's Leadership Committee.
OKFB's Farm & Ranch Family Recognition program honors a farm and ranch family in each of OKFB's nine districts who upholds the best traditions of Oklahoma agriculture and rural Oklahoma as they raise food and fiber for our state and beyond.
"Our farm and ranch families do a tremendous job caring for the land and their animals as they work to feed and clothe us all," said Mignon Bolay, OKFB WLC chair. "Our Women's Committee is proud to honor these great families who help make rural Oklahoma a wonderful place to live."
As part of their recognition, the family received a cash award along with a custom sign to hang at their farm gate.
The Oklahoma Farm Bureau Annual Meeting is the organization's largest yearly gathering of farmers and ranchers. At the event, members vote on grassroots policy, elect leaders and award outstanding individuals. OKFB has a presence in all 77 Oklahoma counties and serves as the voice of agriculture and the rural way of life. To learn more, visit www.okfarmbureau.org.
---
---
High-resolution photo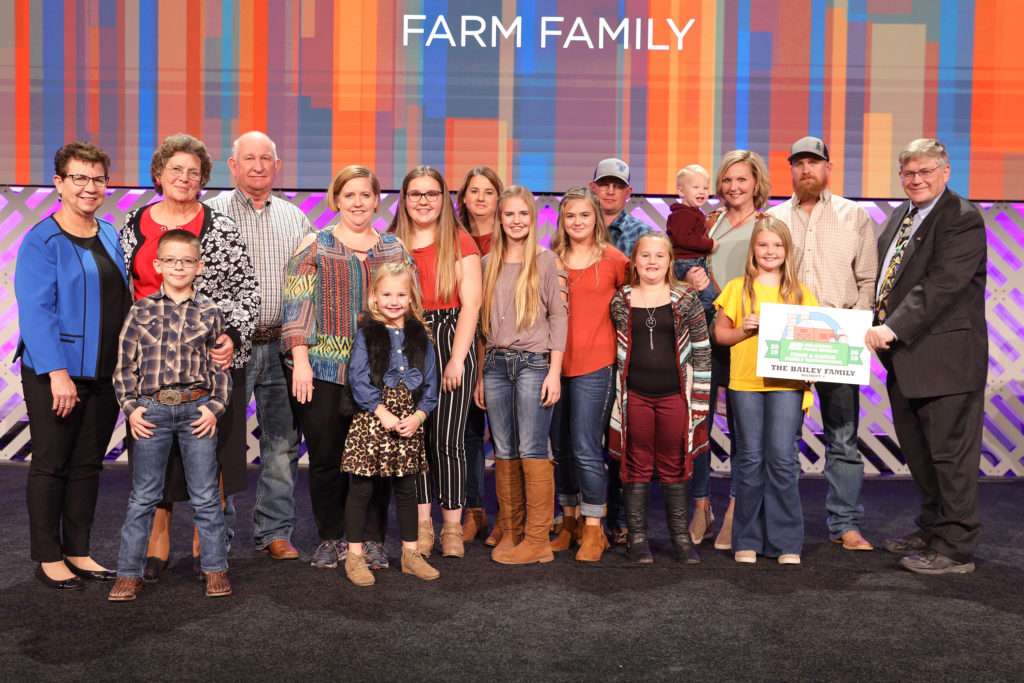 Download a high-resolution photo of the Bailey family receiving their 2019 Farm and Ranch Family Recognition.