The Crain family of Woodward received the Oklahoma Farm Bureau Women's Leadership Committee's District One Farm and Ranch Family Recognition during the organization's 78th annual meeting on Saturday, Nov. 9 in Oklahoma City.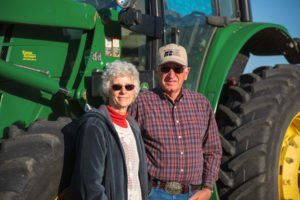 Wesley and Marilyn Crain run roughly 100 cows on their land, raising some wheat to sell but committing most of their land to growing hay or using it as forage for cattle.
"The place we live on was my grandparents' place and it's been in the family for 100 years," Wesley said. "The place my son lives on was my great-great grandparents place, so it's been in the family over 100 years and it's just pretty neat to be here this long."
Establishing his own cattle herd at just 21, the ranch continues to consist mainly as a cow/calf operation, with the calves sold as feeder calves. Together, Wesley and Marilyn make all of the day-to-day decisions as well as share the field work as they plan for the future.
"I've been going to a lot of the soil health meetings and I think there's some potential there," Wesley said. "I'd like to try some no till and some cover crops. And I have been doing a little bit. It's been more of a minimum till right now and some cover crops."
Instilling what it means to work hard into their two boys, Derek and Jared, the Crains are now able to enjoy their young grandchildren as they play on the centennial farms.
"It was a good opportunity for them to be around the cattle and learn," Marilyn said.
Active within the local community, Wesley serves on the Woodward County Farm Bureau board of directors, Fargo-Gage Public Schools board of education, Oklahoma State School Board Association board of directors and the local soil conservation board of directors. Marilyn is active within the local Boy Scouts, where she has served as a leader for many years, and remains active within their local church.
OKFB's Farm and Ranch Family Recognition program honors a farm and ranch family in each of OKFB's nine districts who upholds the best traditions of Oklahoma agriculture and rural Oklahoma as they raise food and fiber for our state and beyond.
"Our farm and ranch families do a tremendous job caring for the land and their animals as they work to feed and clothe us all," said Mignon Bolay, OKFB WLC chair. "Our Women's Committee is proud to honor these great families who help make rural Oklahoma a wonderful place to live."
As part of their recognition, the family received a cash award along with a custom sign to hang at their farm gate.
The Oklahoma Farm Bureau Annual Meeting is the organization's largest yearly gathering of farmers and ranchers. At the event, members vote on grassroots policy, elect leaders and award outstanding individuals. OKFB has a presence in all 77 Oklahoma counties and serves as the voice of agriculture and the rural way of life. To learn more, visit www.okfarmbureau.org.
---
---
High-resolution photo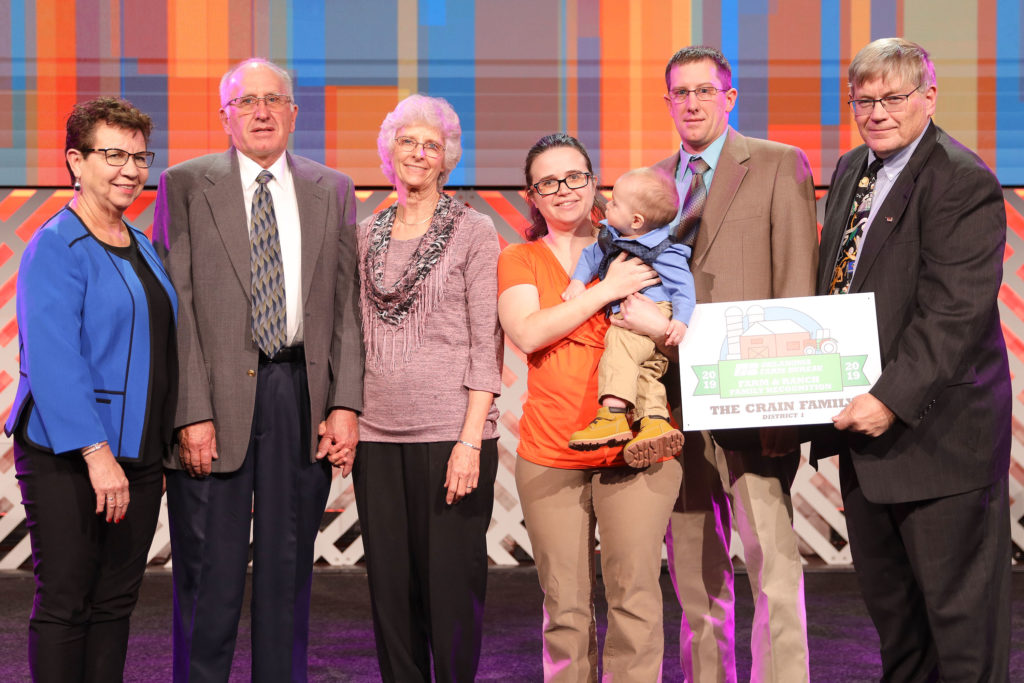 Download a high-resolution photo of the Crain family receiving their 2019 Farm and Ranch Family Recognition.