The fall issue of Oklahoma Country is now available online and is being delivered to members across the state.
For Randy and Tammy Will, there is no greater joy for them than to combine their two greatest passions – conservation and giving back to their community through agriculture education. Through their small slice of chaos, they share the Farm Bureau couple shares how they give back to their community in more ways than one.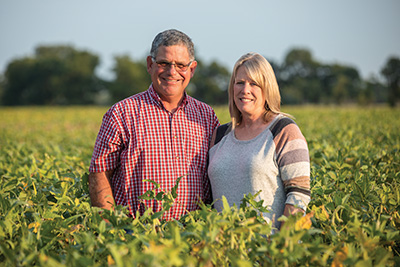 ---
Through the cooperative efforts of Oklahoma Farm Bureau and the Oklahoma 4-H, ATV riders of all ages can participate in a new active-rider course. Located on 25 acres, the Oklahoma Farm Bureau/Oklahoma 4-H ATV Training Facility is a controlled environment where riders learn to navigate through a variety of exercises.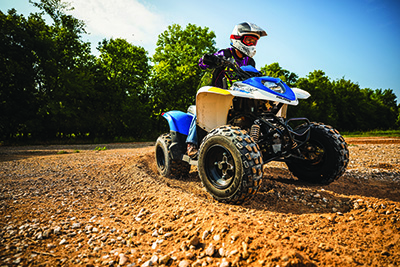 ---
Quietly tucked away in the middle of northeast Oklahoma City's food desert lies a unique nonprofit community development ministry known as RestoreOKC. A place for residents of all ages, two high-school interns share how their lives have been directly impacted through the program.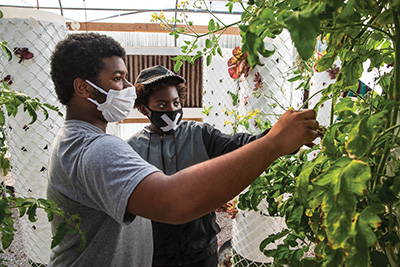 ---
More than one year following the catastrophic floods that inundated Muskogee County Farm Bureau member Brian Sheffield's fields, we revisit the same fields to see how he continues to recover.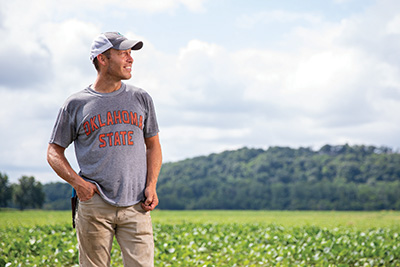 ---
Featured Content
Oklahoma Farm Bureau's guide to the 2020 elections.
---
The latest details on the 2020 OKFB Annual Business Meeting Nov. 5.
---
An annual update on the Oklahoma Farm Bureau Foundation for Agriculture.
---
More highlights from the fall issue of Oklahoma Country include:
Oklahoma Farm Bureau President Rodd Moesel shares some insight into the decision to host a virtual business meeting for 2020 while continuing to be a voice for Oklahoma's farmers, ranchers and rural citizens on a local, state and national level.
With a challenging few months behind us and some uncertainty in the future, Oklahoma Farm Bureau Executive Director Thad Doye shares how with a little bit of understanding, patience and kindness, we can do all kinds of things as we move Oklahoma forward into the future.
Crafting autumn-inspired treats and goodies in the kitchen is one of the best ways to celebrate the changing of the seasons. As you prepare your favorite fall recipes, make sure to give a nod to the Oklahoma farmers who made your pecans, flour and honey possible.
Less than a mile from the entrance of the Wichita Mountains Wildlife Refuge near Lawton lies Oklahoma Farm Bureau's newest member benefit, a unique facility filled with family fun for all ages.
An update on the latest activities within Oklahoma Farm Bureau.
Pasture managers may dread droughts. However, with proper planning and preparation, they can minimize the damage and keep operations running smoothly.
As coolers temperatures sink in across the state, Oklahoma State University Extension shares a few tips with how to make sure your garden is prepared.