Three Oklahoma Farm Bureau members have been confirmed to boards that oversee agriculture and conservation in the state.
Brent Bolen, Clay Burtrum and Gary Crawley were appointed to positions by Gov. Kevin Stitt and confirmed by the Oklahoma State Senate.
"At Farm Bureau, we're proud to have members who are leaders across all sectors of the agricultural industry," said Rodd Moesel, OKFB president. "Each of these members bring to their positions a wealth of knowledge and experience in agriculture that will serve Oklahoma farmers and ranchers well."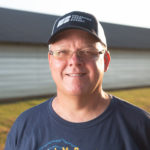 Brent Bolen, McCurtain County Farm Bureau vice president, will serve the southeast area of the state on the State Board of Agriculture. Bolen is a poultry, cattle and hay producer near Idabel. He also has served on the Oklahoma Agriculture Advisory Committee and is president of the Idabel Public Schools Board of Education.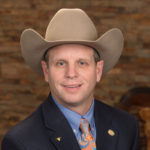 Clay Burtrum, a Payne County Farm Bureau member, will represent northeast Oklahoma on the State Board of Agriculture. A commercial cow-calf producer from Stillwater, he has experience working with one of the nation's largest feed yards and now owns and operates an agriculture accounting and consulting firm. He has served in leadership roles with the Oklahoma Beef Council, Oklahoma Cattlemen's Association and National Cattlemen's Beef Association.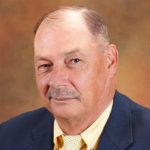 OKFB District Five Director Gary Crawley of Savanna also was confirmed as a member of the Oklahoma Conservation Commission. Crawley will serve a five-year term representing Area V which includes 18 conservation districts across southeast Oklahoma. He is the second generation on his family's cattle operation in Pittsburg County.
Other OKFB members confirmed to positions include Jackson County Farm Bureau member Mike Schulz, named a member of the Oklahoma Space Industry Development Authority, and Roger Mills County Farm Bureau President Joshua Haven as a member of the Oklahoma Mining Commission.