Oklahoma Farm Bureau members elected three new members to the organization's board of directors during district caucus meetings held Thursday, Nov. 5.
Leon Richards of Texas County, Kerry Givens of Comanche County and Stacy Simunek of Kay County were chosen by voting delegates in districts one, four and seven, respectively, to serve a three-year term on the OKFB board of directors.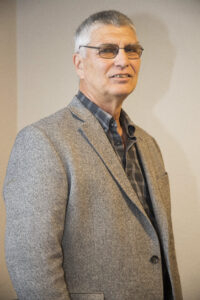 Leon Richards will represent members in northwest Oklahoma's district one which includes Beaver, Cimarron, Dewey, Ellis, Harper, Texas and Woodward Counties.
A farmer and rancher near Turpin, Oklahoma, Richards owns a dryland farming operation consisting of grain sorghum and wheat in addition to a cow/calf operation.
"I appreciate my fellow members here in district one for placing their confidence in me to carry this forward and being able to give back because Farm Bureau has given so much to me," Richards said. "I hope that I can provide others with the same opportunities."
The Panhandle native has been a Farm Bureau member for 30 years and currently serves as president of Texas County Farm Bureau.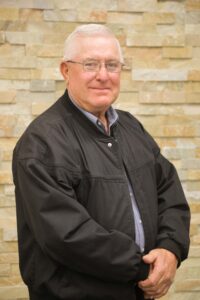 Members chose Kerry Givens of Comanche County to represent OKFB's district four which includes Carter, Comanche, Cotton, Jefferson, Johnston, Love, Marshall, Murray and Stephens Counties.
A cattle order buyer, Givens also runs cattle and grows hay and grass on his farm and ranch near Cache, Oklahoma.
"I've always been fascinated and appreciative of the grassroots organization of Oklahoma Farm Bureau," Givens said. "I think it's important now more than ever that we stand shoulder to shoulder to protect our interests and our rural American values."
Currently serving as president of Comanche County Farm Bureau, Givens has been a Farm Bureau member for three decades.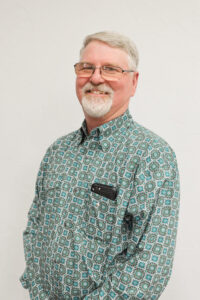 Stacy Simunek will serve members in seven counties across north central Oklahoma including Alfalfa, Garfield, Grant, Kay, Major, Noble and Woods Counties.
In addition to running a family-owned hay equipment business, Simunek raises beans, wheat and triticale alongside a cow/calf and stocker operation.
A grandfather of four, Simunek said he decided to serve on the OKFB board of directors to work for a brighter future for the agriculture community to ensure his grandchildren can be successful on the farm and ranch.
"If somebody doesn't stand up and work for the worries of the farmer, (my grandsons) won't have that opportunity," Simunek said. "That's my drive: to get agriculture back in the forefront where consumers understand what we're doing out here."
The Blackwell native currently serves as president of the Kay County Farm Bureau and has been involved with the county organization for 19 years.
Other leaders elected
Mignon Bolay of Noble County was re-elected to serve a two-year term as chair of the OKFB Women's Leadership Committee during the group's online business meeting held Thursday, Nov. 5 at 12 p.m.
"I'm honored to have the opportunity to again serve alongside such wonderful Farm Bureau women on the state committee and in counties across the state," Bolay said. "We're looking forward to a great 2021 as we continue our work to share the efforts of farmers and ranchers to feed and clothe the word."
Farm Bureau women also elected Robin Bryant of Dewey County to represent district one on the OKFB WLC. Sandra Berry of Stephens County and Terry Pederson of Alfalfa County were re-elected to serve three-year terms for districts four and seven, respectively.
Cody and Kara Goodknight of Comanche County were chosen to serve as chairs of the OKFB Young Farmers and Ranchers committee by delegates at the group's caucus held Saturday, Oct. 24.
"We are honored to have the opportunity to serve as chairs of the YF&R committee this year," Cody Goodknight said. "We greatly enjoy networking with other agriculturalists around our state and country and are excited about the activities Farm Bureau has planned for next year."
Other members elected to serve on the committee include Chism and Heather Sander of Dewey County, district one; Dustin Ratliff of Noble County, district seven; John and Myiul Morris of Cotton County, at-large; and River Mitchell of Comanche County, at-large.
The in-district caucus meetings, WLC business meeting and YF&R caucus were held as individual events due to the cancelation of OKFB's 2020 in-person convention.
Find more information about OKFB's online business meeting here.