Hundreds of farmers and ranchers from across the state will gather for the 80th Oklahoma Farm Bureau Annual Meeting to be held Nov. 5-7 at the Embassy Suites and Conference Center in Norman.
At the three-day convention, the organization will recognize member achievements, set grassroots policy, elect leaders and hear from state and industry leaders. Below, meet several of the speakers Farm Bureau members will hear from during the meeting.
---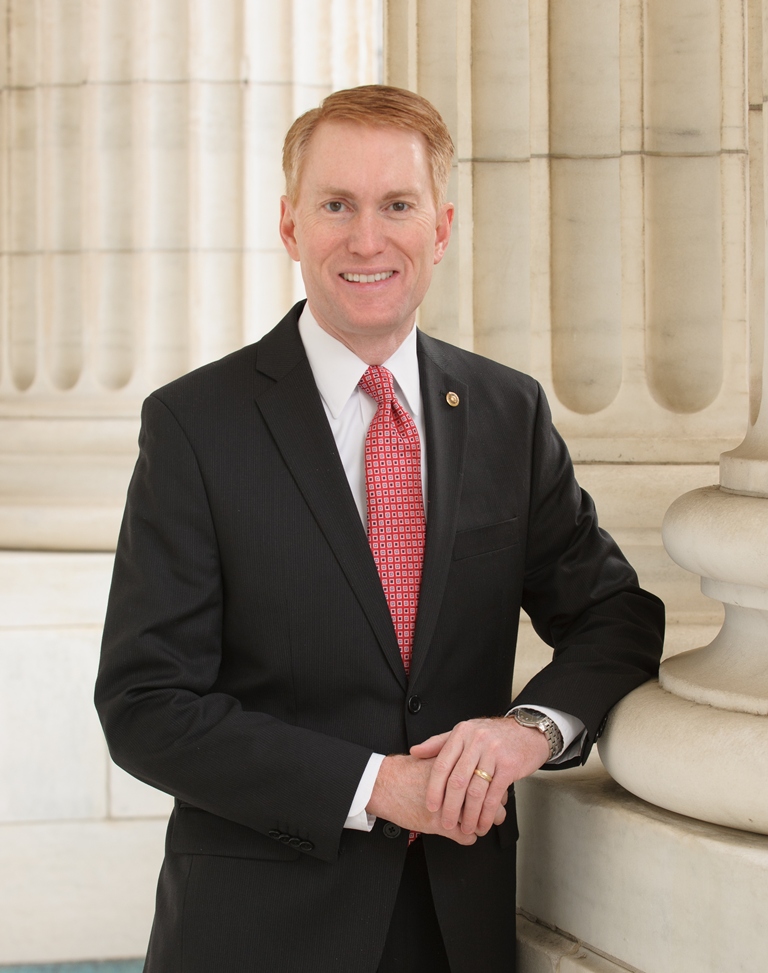 Sen. James Lankford
U.S. Senate
Worship Service and Breakfast – Sunday, Nov. 7 at 8 a.m.
Sen. James Lankford has served Oklahomans in the U.S. Senate since his election in 2014 after serving four years in the U.S. House of Representatives for central Oklahoma.
He serves as chairman of the Regulatory Affairs and Federal Management Subcommittee, which covers federal spending, regulatory reform, and the federal workforce. He also serves on the Senate Committee on Finance, the Senate Committee on Homeland Security and Governmental Affairs, the Senate Committee on Energy and Natural Resources and Senate Committee on Indian Affairs.
---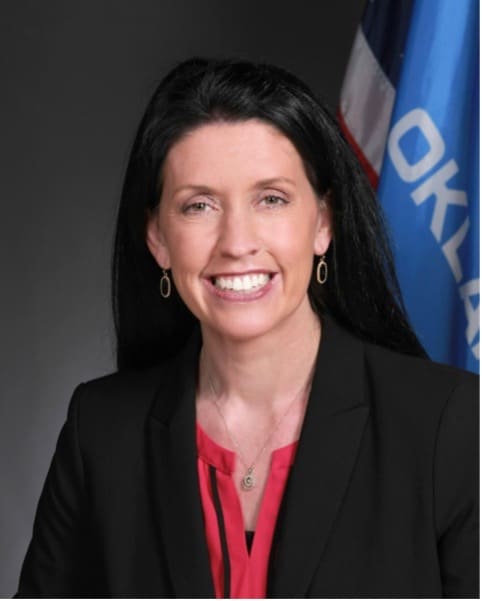 Blayne Arthur
Oklahoma Secretary of Agriculture
Awards Program – Saturday, Nov. 4 at 7 p.m.
Secretary Arthur grew up in Chickasha, Oklahoma, where her family raised horses, shorthorn cattle, wheat, alfalfa and soybeans. Upon graduating from Oklahoma State University in 2004, with a bachelor's degree in agricultural economics, Sec. Arthur took a role in small-business financing for Rural Enterprises, Inc. In 2009, the then-Secretary of Agriculture, Terry Peach hired her as the department's social media coordinator. When Secretary Jim Reese was elected in 2011, he offered her the position as the Deputy Commissioner of Agriculture, where she stayed from 2011 to 2016. In 2016, she served as the Executive Director for the Oklahoma 4-H Foundation until her appointment by Governor Stitt.
She is the 2016 Oklahoma Cattlemen's Association Distinguished Service Award Recipient; remains active in Oklahoma Farm Bureau, Diamond Hats, American Quarter Horse Association, Oklahoma Beef Council, and Ponies of the Americas; and selected for multiple honors including Oklahoma Agricultural Leadership Program Class XV, a Journal Record 2011 Achievers Under 40 honoree, and the 2014 Oklahoma Agricultural Woman of the Year.
---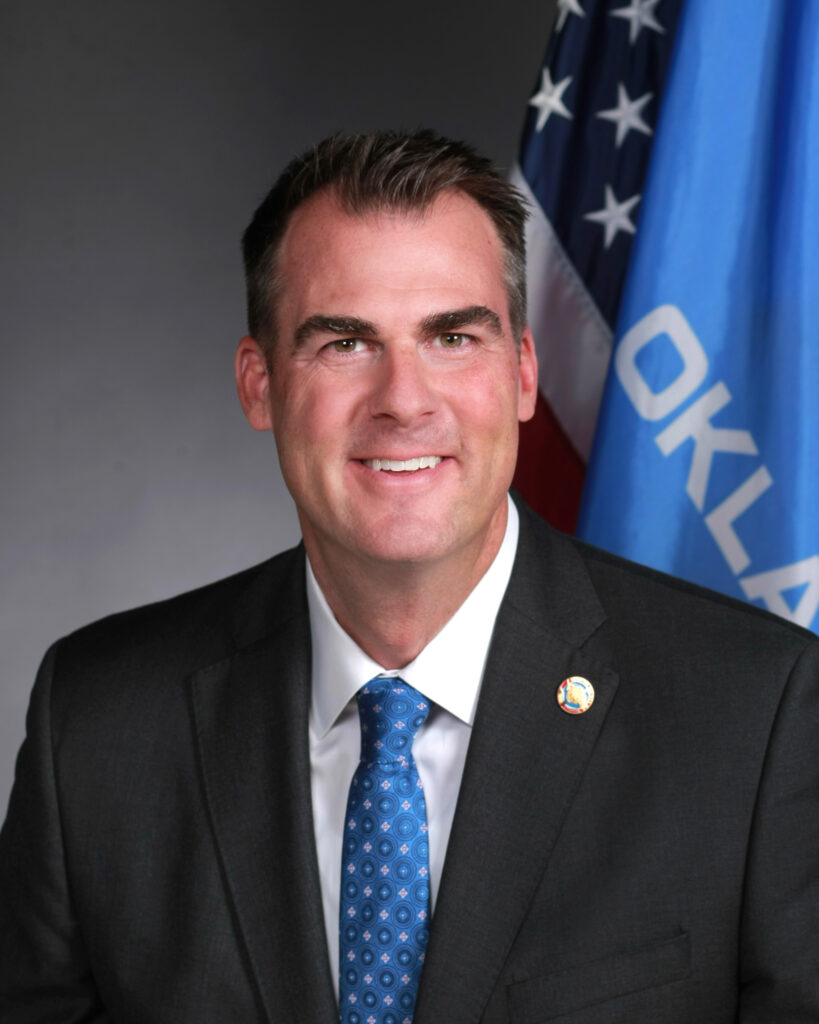 Gov. Kevin Stitt
Governor of Oklahoma
General Session – Friday, Nov. 5 at 1:30 p.m.
J. Kevin Stitt is the 28th governor of Oklahoma. Governor Stitt is leading the state with a vision to become Top Ten in job growth, infrastructure, education and more.
Governor Stitt is an entrepreneur and businessman who founded Gateway in Tulsa, Oklahoma, in 2000. Starting Gateway with only $1,000 and a computer, he grew his business into a nationwide mortgage company operating in more than 40 states and servicing more than $20 billion in residential mortgages. He then decided to tackle the banking industry and in 2018 started the process of merging with Farmers Exchange Bank, a community bank originally founded in 1935 in western Oklahoma. Upon completion of the merger, Stitt established Gateway First Bank, which today is one of the 10 largest banks by assets in Oklahoma with over $2 billion in assets, 160 mortgage centers across the U.S., and more than 1,700 employees. Gateway is headquartered in Jenks, Oklahoma.
Stitt is a fourth-generation Oklahoman who graduated from Norman High School and is an alumnus of Oklahoma State University, where he received an accounting degree in 1996. Stitt and his wife, Sarah, have six children and have been married for 23 years.
---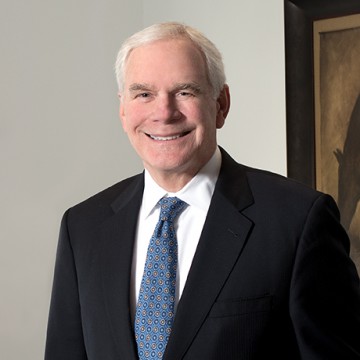 John O'Connor
Attorney General for the State of Oklahoma
General Session – Friday, Nov. 5 at 1:30 p.m.
On July 23, 2021, Gov. Kevin Stitt appointed John O'Connor to serve as the Attorney General for the State of Oklahoma.
O'Connor was an attorney at Hall Estill, a Tulsa-based regional full service law firm. He has 40 years of experience in the field of law, focusing on civil litigation including complex commercial and general civil litigation. O'Connor has an AV peer review rating through Martindale-Hubbell and has been recognized as an Oklahoma Super Lawyer, one of Oklahoma's Top Rated Lawyers, and a Best Lawyer in America. He was also one of 10 attorneys who were selected by the Editorial Board of the Tulsa Business Journal to be recognized among Tulsa's 2012 Power Attorneys. In 2018, President Donald Trump nominated O'Connor to serve as a United States District Judge for the Northern and Eastern Districts of Oklahoma. O'Connor earned a Bachelor of Arts degree in political science from Oklahoma State University and graduated law school from the University of Tulsa College of Law.
---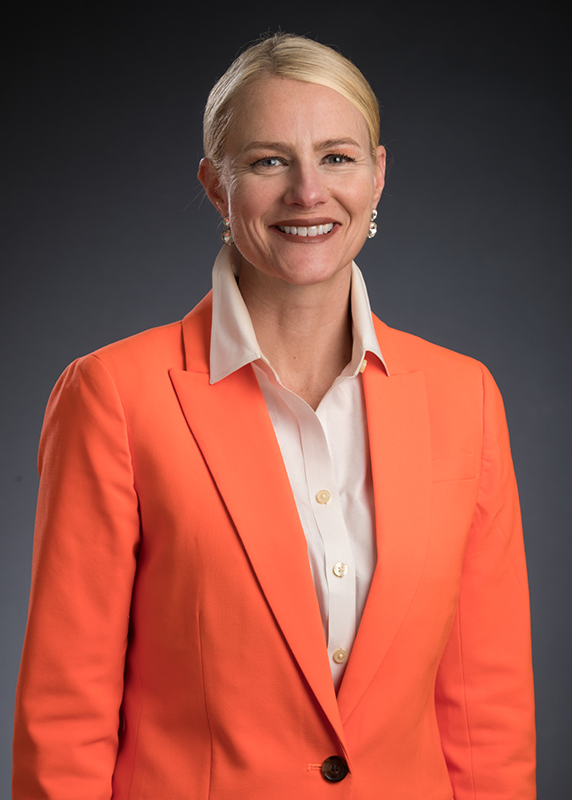 Dr. Kayse Shrum
Oklahoma State University president
General Session – Friday, Nov. 5 at 1:30 p.m.
On April 2, 2021, the OSU/A&M Board of Regents selected Dr. Kayse Shrum as the 19th president of Oklahoma State University. President Shrum is a native Oklahoman. She earned her doctor of osteopathic medicine degree from the OSU College of Osteopathic Medicine and has completed executive leadership and management training programs at Harvard University and Stanford University.
In 2013, Dr. Shrum was named president of OSU Center for Health Sciences (OSU-CHS), becoming the youngest and first female president and dean of a medical school in the state of Oklahoma. She joined the OSU-CHS medical school faculty in 2002. In 2011, she was named provost of OSU-CHS and dean of the OSU College of Osteopathic Medicine and served in that capacity until her promotion to president in 2013. President Shrum holds the George Kaiser Family Foundation Chair in Medical Excellence and Service and the Saint Francis Health System Endowed Chair of Pediatrics.
In March 2019, Oklahoma Governor Kevin Stitt appointed her to his Cabinet as Secretary of Science and Innovation. During her time in the Cabinet, she led Oklahoma's rapid response in COVID-19 testing expansion across the state and advised state leadership on COVID medical and protocol guidance.
---
Check out the full annual meeting schedule.