The following is OKFB President Rodd Moesel's column featured in the fall issue of Oklahoma Country.
---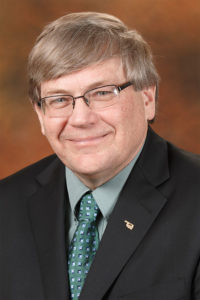 There's nothing quite like getting back together with old friends.
As Oklahoma Farm Bureau members gather for our 80th annual meeting in November, the chance to see fellow farmers and ranchers from around the state is perhaps more exciting than ever before.
We all know the changes that we have made to our daily lives throughout the pandemic, and last year we had to make the tough decision to conduct our business through a live, online meeting, foregoing our traditional yearly gathering and policy development process. While it was a disappointment to miss the chance to connect with old friends while making new ones, we are now excited to return to our traditional in-person convention.
Our 2021 annual meeting theme is "Pressing Onward," and we know our Farm Bureau members have done just that throughout the last 18 months. Agriculture once again stood in the face of adversity and pressed onward to feed, fuel and clothe a world amidst uncertainty that current generations have not experienced. Pressing onward is what our members will do in November as grassroots Farm Bureau members come together to set our policy positions, fellowship with fellow agriculturalists and learn about the industry we love.
It is time to press onward with our Farm Bureau grassroots policy process as we address existing and emerging issues and concerns that farmers and ranchers see and experience around our state. What truly makes our organization special is the ability for our voting members to propose solutions to improve our industry and our lives. The opportunity to present new ideas that make their way from the local farm or ranch level all the way to consideration at our state convention – and perhaps even onto the national level at American Farm Bureau – is what allows OKFB to make agriculture and Oklahoma's future brighter.
This is an exciting process in a normal year, but it only becomes more important and impactful after postponing last year's policy development process. I believe the clarity and perspective the last 12 months have provided will help our members bring visionary new policy changes to be considered by their fellow Farm Bureau members.
Beyond our policy development process, this year's convention will be a great opportunity to again gather with folks throughout our industry who share our same values and love for our state. It is always a special experience to reconnect with old friends and meet new members who come from different walks of life and who are involved in different areas of agriculture. I hope you will enjoy the chance to learn and grow as we all expand our agricultural horizons.
Together, our Farm Bureau members will be pressing onward as one voice as we find new ways to help Farm Bureau, agriculture and our state grow. I hope you will join us November 5-7 as we once again gather to share ideas, grow our knowledge and enjoy the friendships that Farm Bureau has brought us.
---
Farmers and ranchers from across the state are set to gather for OKFB's 80th annual meeting on Nov. 5-7 as a time to connect with friends, set policy for 2022 and celebrate achievements.
Find an up-to-date schedule featuring speakers, luncheons, a trade show and silent auction and so much more.