Jack Money of The Oklahoman recently was honored with Oklahoma Farm Bureau's 2020 Journalist of the Year Award.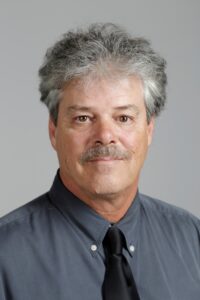 The award honors journalists for their contributions through reporting accurately and regularly about agricultural and rural issues.
"It was quite the unexpected honor and I'm most appreciative for it," Money said of being named the award winner. "I hope I'm around to keep an eye on your all's world as we go into 2021."
Money was chosen for the award after his coverage of various issues facing the agriculture community over the last year including depressed commodity prices, farm bankruptcies and disruptions from COVID-19.
Several of his stories on the agriculture industry were featured on the front page of The Oklahoman, giving consumers throughout the state a glimpse into the difficulties facing farmers and ranchers.
With more than 30 years of experience in journalism, Money worked for The Oklahoman beginning in 1988 through January 2009. He took a job in media relations for an oil and gas company for around six years before returning to The Oklahoman in 2016.
Upon his return, Money quickly realized a need for coverage of the agriculture industry in the state's largest daily newspaper. The veteran writer successfully pitched to his editor the idea of incorporating production agriculture into his reporting.
Though he now focuses primarily on the energy industry, Money said he still monitors activity in the Oklahoma agriculture industry because of its significance in the state.
"It's probably the oldest industry in the state and it still has a big ultimate impact on how well Oklahoma's economy does, particularly in rural parts of the state," he said. "That's why, to me, I feel like keeping an eye on (the agriculture industry) is so important because when agriculture's doing well, rural Oklahoma is doing well. And when agriculture is hurting, then so is rural Oklahoma."
Learn more about Money's coverage of the agriculture community in the video below.