Oklahoma Farm Bureau recently hired Rebekah Nash as a communications specialist.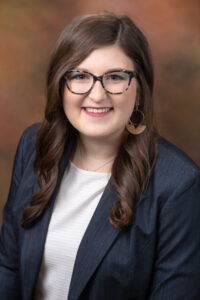 Nash is re-joining OKFB after completing the 2019 summer communications internship program.  She will assist the organization in creating and managing content for social media, overseeing the website, and providing support for written content.
"Growing up in agriculture ignited my passion for the industry, but after my internship with OKFB, I knew I wanted to tell the stories of farmers and ranchers," Nash said. "I am looking forward to meeting members from across the state and learning more about Oklahoma's extensive agricultural industry."
Originally from Moweaqua, Illinois, Nash was raised on a grain farm and graduated from Oklahoma State University with an agricultural communications degree in May.