Oklahoma Farm Bureau President Rodd Moesel released a statement today supporting Gov. Kevin Stitt's recent request to the Environmental Protection Agency to apply an environmental regulation section of the Safe, Accountable, Flexible, Efficient Transportation Equity Act of 2005.
Provisions in the act would allow the state of Oklahoma to continue its regulatory functions concerning environmental issues in light of the recent U.S. Supreme Court ruling in McGirt v. Oklahoma.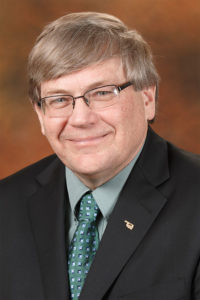 "We appreciate Gov. Stitt's proactive approach to ensure a consistent regulatory framework for all Oklahoma farmers, ranchers and businesses in Indian country. The Oklahoma Department of Agriculture, Food and Forestry serves as our state's boots-on-the-ground experts in ensuring environmental regulations are applied and enforced fairly and evenly.
"With years of experience in handling environmental matters as it applies to agriculture and other areas of interest to Farm Bureau members, ODAFF's continued environmental regulatory function in our industry will provide a consistent implementation of Oklahoma's environmental policy while ensuring our state's natural resources are properly monitored.
"Additionally, the environmental regulatory work of the Oklahoma Department of Environmental Quality, the Oklahoma Water Resources board and other state agencies is vitally important to a prosperous future for all Oklahomans.
"We are grateful to U.S. Sen. Jim Inhofe who had the foresight to author this language and secure congressional authorization of this regulatory approach back in 2005.
"We are hopeful that EPA Administrator Andrew Wheeler will promptly address Gov. Stitt's request on behalf of all Oklahomans to provide certainty to Oklahoma property owners and businesses."