Oklahoma Farm Bureau, in partnership with the State Chamber of Oklahoma, will host a campaign management seminar on Feb. 6-7 at the organization's headquarters in Oklahoma City for individuals considering running for public office. Candidates at local and state levels are encouraged to attend the two-day conference.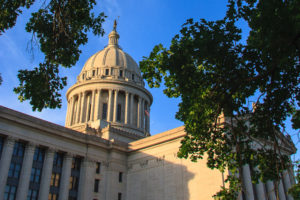 From social media messaging and time management to fundraising and finance laws, seminar attendees will learn the keys to election success from grassroots campaign experts.
The seminar registration fee is $200 for OKFB members and $250 for non-OKFB members. Fee includes one breakfast, two lunches and a reception. Lodging is not included. Please make checks payable to Oklahoma Farm Bureau.
The registration form must be completed and mailed along with payment to Oklahoma Farm Bureau, Public Policy Division, 2501 N. Stiles Ave., Oklahoma City, OK 73105 no later than Jan. 24, 2020.
For more information, contact OKFB Senior Director of Public Policy Steve Thompson at (405) 523-2300.