The Oklahoma Farm Bureau Young Farmers and Ranchers will host its annual discussion meet at the organization's annual convention Nov. 8, 2019 in downtown Oklahoma City.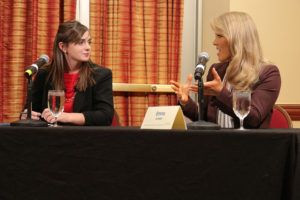 The discussion meet is designed to replicate a committee meeting in which all participants are expected to discuss and actively contribute. Participants are evaluated on an exchange of ideas and information on a pre-determined topic in three rounds of debate-style discussion. Participants are judged on their ability to offer constructive criticism, cooperation and communication while analyzing agricultural problems and developing solutions.
The overall winner will receive a prize package including a trip to compete in the national discussion meet at the American Farm Bureau Federation Annual Meeting in Austin, Texas, in January.
Contestants may find a list of potential topics on the AFBF website here.
To be eligible to compete, participants must be an Oklahoma Farm Bureau member between the ages of 18 and 35. Participants must complete and return the registration form to the OKFB home office by Nov. 1. For more information, contact OKFB YF&R Coordinator Zac Swartz at 405-523-2406.