The Lamoine Talbott family of Enid received the Oklahoma Farm Bureau Women's Leadership Committee's District District Seven Farm and Ranch Family Recognition during the organization's 78th annual meeting on Saturday, Nov. 9 in Oklahoma City.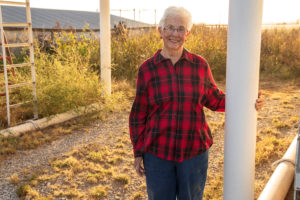 The Garfield County native today carries on a generations-long legacy of farming and ranching that began with her grandfather all the way back in 1905. Over the course four decades, Lamoine and her husband, Jim, expanded her family's centennial farm from around 180 acres to more than 1,100 acres.
Though she lost her husband in 2008, Lamoine continues to carry on the family's legacy with her son, Jerry, as they grow wheat, soybeans, milo, alfalfa and grass alongside a cow-calf operation. Jerry also took over the family's cattle and grain hauling business originally started by his father in the mid-1980s.
After more than seven decades on the farm, Lamoine still finds great joy in working the land and caring for animals with her family. She often can be found around the farm driving tractors, hauling fertilizer tanks, fueling equipment and pretty much anything else that needs to be done.
"I just like being involved and I like seeing the family all work together," Lamoine said.
As the third generation on her family's farm, Lamoine most enjoys watching the fourth and fifth generations – daughter-in-law Karen, daughter Patty and grandchildren Jake, Jami and Taylor – enjoy the family tradition on the farm.
"Farm life is just a good life," Lamoine said. "Even though there's the bad times and there's the rough times, just being there and being involved with my family and seeing them out enjoying the farm, that means a lot to me."
OKFB's Farm & Ranch Family Recognition program honors a farm and ranch family in each of OKFB's nine districts who upholds the best traditions of Oklahoma agriculture and rural Oklahoma as they raise food and fiber for our state and beyond.
"Our farm and ranch families do a tremendous job caring for the land and their animals as they work to feed and clothe us all," said Mignon Bolay, OKFB WLC chair. "Our Women's Committee is proud to honor these great families who help make rural Oklahoma a wonderful place to live."
As part of their recognition, the family received a cash award along with a custom sign to hang at their farm gate.
The Oklahoma Farm Bureau Annual Meeting is the organization's largest yearly gathering of farmers and ranchers. At the event, members vote on grassroots policy, elect leaders and award outstanding individuals. OKFB has a presence in all 77 Oklahoma counties and serves as the voice of agriculture and the rural way of life. To learn more, visit www.okfarmbureau.org.
---
---
High-resolution photo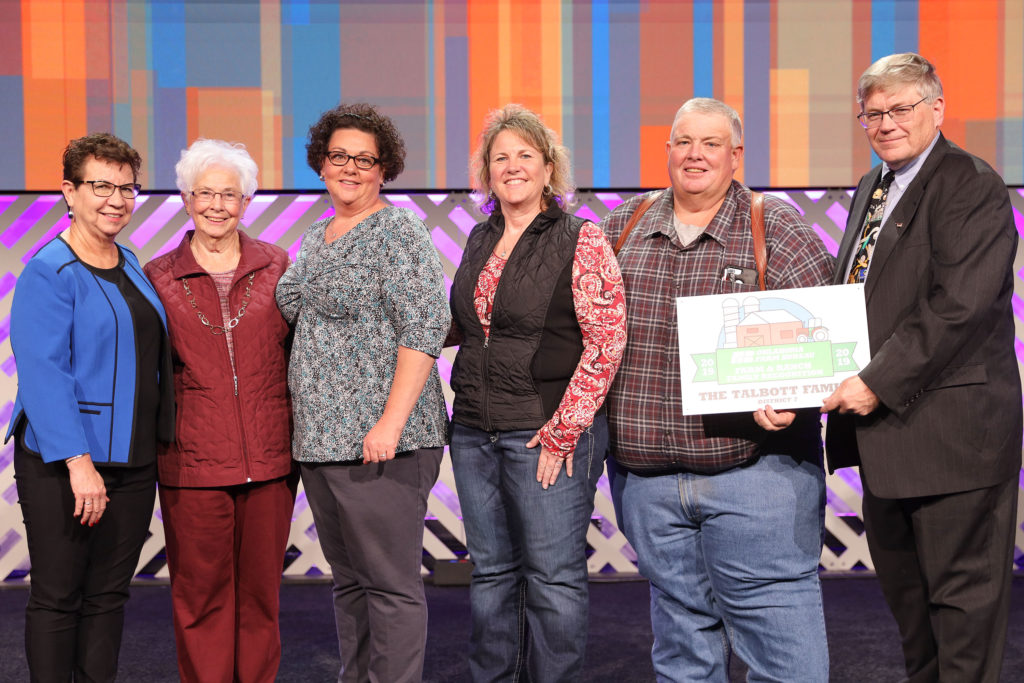 Download a high-resolution photo of the Talbott family receiving their 2019 Farm and Ranch Family Recognition.