Oklahoma Farm Bureau is now offering trade show booth space to vendors at its annual convention Nov. 8-10 in Oklahoma City. The event is an opportunity to interact with agricultural producers from across the state.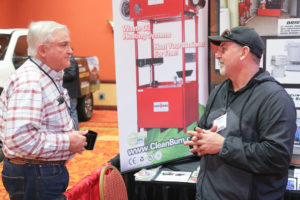 The OKFB Expo will be held Friday, Nov. 8 from 11 a.m. to 6 p.m. and Saturday, Nov. 9 from 8 a.m. to 3 p.m. at the Cox Convention Center in downtown Oklahoma City.
Businesses and organizations interested in setting up a booth at the OKFB Expo can contact Kelli Beall at (405) 523-2470 or Whitney Bender at (405) 523-2401.