The American Farm Bureau Foundation for Agriculture has awarded two Oklahoma educators with a White-Reinhardt Resource grant.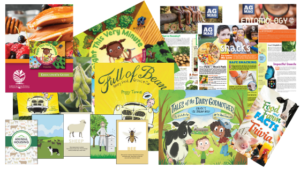 Dusti McCartney of Willard Grade Center in Ada and Debra Wood of Orvis Risner Elementary in Edmond were two of 70 educators across the country presented with a $100 credit to the AFBF Foundation for Agriculture store.
The purpose of these grants is to provide funds to educators to purchase accurate agricultural literacy materials from the AFBF Foundation for Agriculture store for use in their classrooms. By providing this grant, AFBFA hopes to help students gain access to more accurate information about agriculture.
The White-Reinhardt Fund for Education is a special project of the Foundation in cooperation with the AFB Women's Leadership Committee. It was established to honor two former chairs of that committee, Berta White and Linda Reinhardt, who were leaders in the national effort to improve agricultural literacy.
Learn more about the AFBF Foundation for Agriculture at agfoundation.org.