The Oklahoma Farm Bureau Women's Leadership Committee recently awarded four $500 scholarships to nursing students.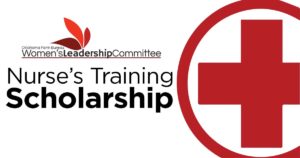 Joyce Taylor of Creek County, Jordan Roper of Custer County, Kylee Campbell of Alfalfa County and April Hale of Okmulgee County are the recipients of the scholarship.
The WLC recognizes the significant role nurses play in ensuring a high quality of life for all Oklahomans, especially those in rural areas. With the cost of education rising yearly, the committee is proud to provide four students with scholarships to aid in their pursuit of a career in nursing.
"Our committee is passionate about investing in quality health care professionals in rural Oklahoma," said Mignon Bolay, OKFB WLC chair. "We are proud to support these outstanding nursing students who will work to serve the needs of rural residents across our state."
The WLC awards scholarships annually to students studying nursing at an accredited college, university or trade school. The students also must be an OKFB member or be a member of a Farm Bureau-member family.
The OKFB WLC promotes the importance of family and health, safety and crime prevention, state and national agricultural issues, voter awareness and citizenship, Agriculture in the Classroom and much more. To learn more about the WLC program, visit okfarmbureau.org/women.